Join us for the last instalment of Lake Mac's Living Smart Book Club featuring ABC's Michael Rowland and stories from the book Black Summer
About this event
This month Jenny Marchant returns to host ABC's Michael Rowland for the final instalment of the online Living Smart Book Club. Andrew will talk to the title Black Summer - Stories of loss, courage and community from the 2019-2020 bushfires. We hope you can join us as we hear about the stories captured by ABC reporters who were on the ground and broadcasting during our worst ever fire season.
The event is online and hosted on zoom. A link is sent to registered attendees the day of the event.
About the Book
The bushfires that burnt across Australia from June 2019 to February 2020 were unprecedented. By the time the rains came, they had devoured more than 18 million hectares of bush and farm land, destroyed nearly 3000 homes, claimed the lives of 34 people, killed about a billion animals and driven more to the brink of extinction. The heartbreak, pain, loss and uncertainty were felt far and wide. These were fires that affected nearly everyone along the east coast of the country, directly or indirectly, and touched the hearts of people everywhere.
But out of the tragedies, the fear, the lost homes, the burnt forests, the bleak holidays, the unrelenting smoke have come stories of courage and community. ABC reporters on the ground during the crises brought many of these stories into homes across the nation. This book contains updates, new stories and overviews by them, as well as reflections on how such a catastrophe occurred and what we have learnt from it. It is both a record of the events and a tribute to those who endured, escaped, fought and in some cases paid the ultimate price.
With forewords by Ita Buttrose and Andrew Constance, and contributions from Casey Briggs, Jen Browning, Jessie Davies, Daniel Doody, Matthew Doran, Richard Glover, Nick Hose, Melinda James, Tom Joyner, Jonathon Kendall, Stacey Lee, Hamish Macdonald, Jade Macmillan, Philippa McDonald, Kren Michemore, Greg Nelson, Adriane Reardon, Michael Rowland, Baz Ruddick, Erin Semmler, Peter Sommerville, Josh Szeps, Claire Wheaton and Phil Williams.
All profits from this book go to the bushfire recovery effort. By purchasing this book you are assisting people, animals, forests and communities affected by the fires.
About the Presenter
Michael Rowland is the co-presenter of ABC News Breakfast on ABC-TV. He has spent more than 25 years reporting stories in Australia and around the world. During the bushfire crisis in January 2020, he presented the ABC flagship program 7.30, which covered the stories and events extensively.
Opinions expressed or advice given by the Presenter represent the opinions and views of the Presenter and are not necessarily endorsed, recommended or shared by Lake Macquarie City Council.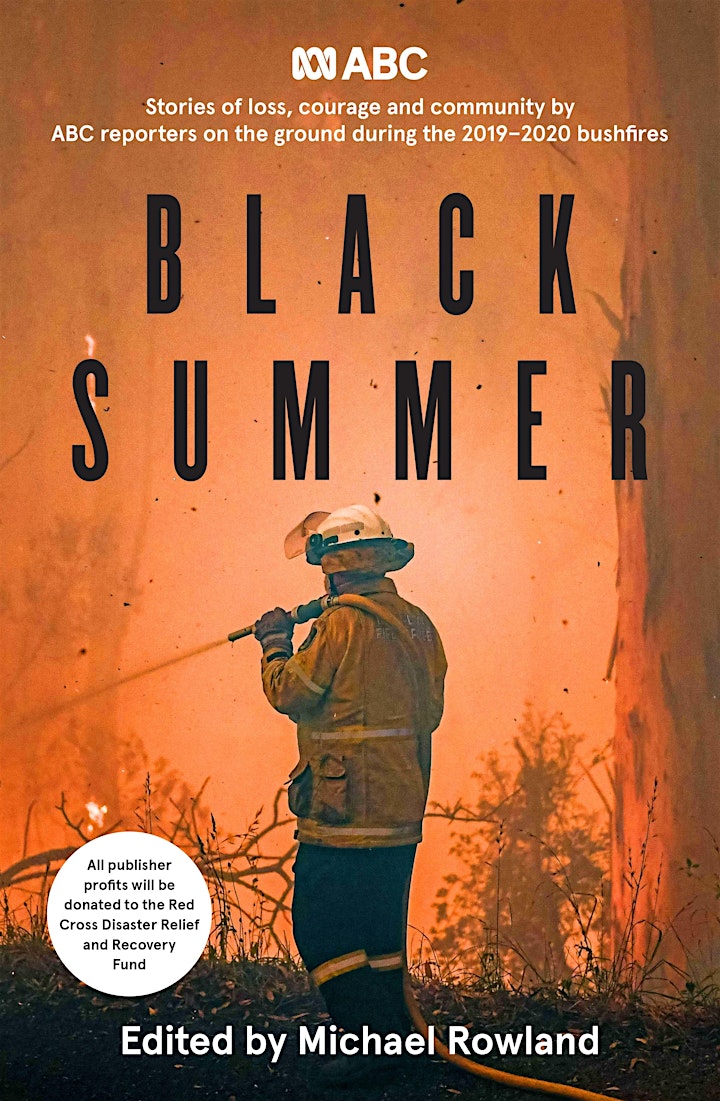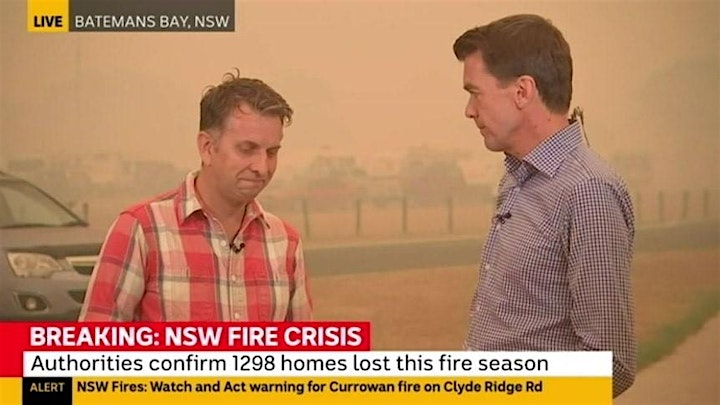 Organiser of Living Smart Book Club with ABC's Michael Rowland - Black Summer