Living Lightly: The Art of Seed Saving FREE Sustainable Living Workshop
Description
If you thought you could only harvest produce from your garden, think again!
Learn how to save seeds from this year's harvest and plant them again next year. Join Leela O'Callaghan from the Bellingen Seed Savers Group for a talk on the values of seed saving, techniques, tips and tricks, dos and don'ts. The session will also include an interactive demonstration with seed processing, discussion on sourcing and selection of suitable varieties and Q&A to cover participant's experiences and interests.
Please join us for this hands-on presentation at the magnificent Coffs Regional Community Garden with delicious refreshments provided by Gardens volunteers.

This is a family friendly event. Bookings essential. Please wear enclosed shoes.
NB: Please register tickets for all attendees including children aged 3 and over.
About the facilitator
Leela is the Gardens-visit Coordinator for the Bellingen Seed Savers Group. Moving up to the area from Melbourne in 2011 for the opportunities and experiences offered by our lush climate, she has had the luxury of building an integrated house and productive garden on permaculture design principles. She has a diploma of Applied Science in Horticulture and has been a passionate and avid gardener and seed saver for the last 25 years.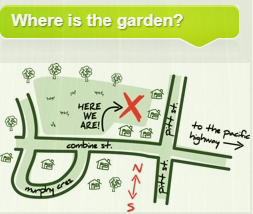 ---
---