Location
Seminar room 218, Level 2, Fisher Library - The University of Sydney Library
Eastern Avenue
Camperdown, NSW 2006
Australia
Description
Just like any normal library, books will be available to borrow, engage with and learn from. Except the Books, in this instance, will be real people with a unique personal experience or perspective that they will generously share with Readers.
Find out more about the Books in this Living Library.
To secure your place, please Select a date and Register (button on the right hand side) for an available session.

-----------------------------------------------------------------------------

Book: Yolanda

Title: Undeterred: Be the change you want to see in the world

Summary: Imagine you're the President of City College New York but people assume you're the assistant. How do we irrevocably embed civil rights and social inclusion?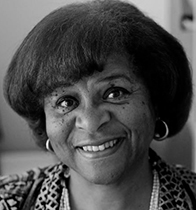 I came of age during the Civil Rights movement in the United States in the 1960s. I took my social activism and used it to help create inclusive environments for all members of the universities where I have worked.
To do this I followed the traditional academic route. I have often been the first "African American Woman" in each of my career roles.
There have been numerous times where my very presence in a geographical space has been questioned. I have been asked by my students whether I was a "real" professor. When I was the Provost, a group of white male faculty did not believe that I could tell them no (this black woman) and wanted to go over my head to talk with the President (who had delegated authority to me). And finally as a University President, people assumed that my driver, who often went with me at night to events in New York City, was the President and I was his assistant.

-----------------------------------------------------------------------------

Available sessions for Yolanda:
• Monday 27 March 2017
• Wednesday 12 April 2017