Location
Seminar room 218, Level 2, Fisher Library - The University of Sydney Library
Eastern Avenue
Camperdown, NSW 2006
Australia
Description
Just like any normal library, books will be available to borrow, engage with and learn from. Except the Books, in this instance, will be real people with a unique personal experience or perspective that they will generously share with Readers.
Find out more about the Books in this Living Library.
To secure your place, please Select a date and Register (button on the right hand side) for an available session.

-----------------------------------------------------------------------------

Book: Remy

Title: Perilously yellow, or why I am actually like the rest of "them"
Summary: Casual racism comes in many forms, undermining our shared humanity and causing great discomfort. Here's how it feels and what we might do about it.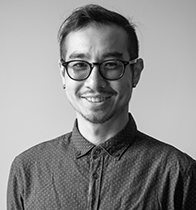 'Where are you from? No, where are you really from?'
'Oh wow, your English is really good!'
'You're not like the rest of them.'
These are phrases not uncommonly directed at many non-white people in Australia. It still jars when I get them, even if I should be calloused and hardened, having grown up with it. But I'm not hardened, and I don't accept that this is just the way things are.
What does it feel like to always be at risk of being reduced to the way you look? What does it feel like to be embarrassed by your name and having to disguise it to make it more palatable?
What does it feel like growing up wishing you looked different, that you were someone else? And what can we do to break out of the prison of racism that has all of us locked up in it?
Let's talk about it.

-----------------------------------------------------------------------------

Available sessions for Remy:
• Monday 27 March 2017
• Tuesday 4 April 2017
• Wednesday 12 April 2017