Location
Seminar room 218, Level 2, Fisher Library - The University of Sydney Library
Eastern Avenue
Camperdown, NSW 2006
Australia
Description
Just like any normal library, books will be available to borrow, engage with and learn from. Except the Books, in this instance, will be real people with a unique personal experience or perspective that they will generously share with Readers.
Find out more about the Books in this Living Library.
To secure your place, please Select a date and Register (button on the right hand side) for an available session.

-----------------------------------------------------------------------------

Book: Nerine

Title: Invisibly ill: The unseen story of living with chronic pain
Summary: Physical pain is invisible but its effects are very real – and frustratingly misunderstood. Despite the many difficulties, disability can bring with it unexpected insights.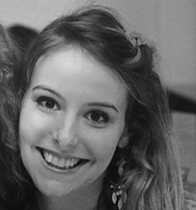 There are two lessons chronic illness teaches you.
First, illness is not always visible and many assumptions about living with chronic illnesses are wildly incorrect. Much of how we talk to people with chronic illness is not well thought through and can be very hurtful. Chronic pain is more pervasive and destructive to a life than many people imagine. A lot of what it is to live with chronic illness goes unseen.
Secondly, becoming disabled will, however, teach you valuable lessons. You do not have time. Your life can change dramatically and unexpectedly – do not make the mistake of only appreciating what you have after it is already gone and do not put off the things you want most for a more convenient time, for such a time may never come.

-----------------------------------------------------------------------------
Available sessions for Nerine:
• Monday 27 March 2017
• Wednesday 12 April 2017