Location
Seminar room 218, Level 2, Fisher Library - The University of Sydney Library
Eastern Avenue
Camperdown, NSW 2006
Australia
Description
Just like any normal library, books will be available to borrow, engage with and learn from. Except the Books, in this instance, will be real people with a unique personal experience or perspective that they will generously share with Readers.
Find out more about the Books in this Living Library.
To secure your place, please Select a date and Register (button on the right hand side) for an available session.

-----------------------------------------------------------------------------

Book: Mustafa

Title: Kardoli: My Story

Summary: Delving into his deepest feelings to share the corrosive effect of Islamophobia, a young Muslim man offers a note of hope for future generations.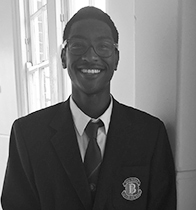 The greatest lesson a person can learn is to listen. Through the power of spoken work Mustafa's story shows the effect of Islamophobia on young people. In a world filled with prejudice and hate, Mustafa fills the room with passion as he opens up and tells the story of his culture, religion and beliefs.
Kardoli: My Story is the inspiring story of a young boy who is driven to share his deepest feelings in the hope of building a better future for himself and his generation.
-----------------------------------------------------------------------------
Available sessions for Mustafa:
• Monday 27 March 2017
• Tuesday 4 April 2017
• Wednesday 12 April 2017