Description
Just like any normal library, books will be available to borrow, engage with and learn from. Except the Books, in this instance, will be real people with a unique personal experience or perspective that they will generously share with Readers.
Find out more about the Books in this Living Library.
To secure your place, please Select a date and Register (button on the right hand side) for an available session.

-----------------------------------------------------------------------------
Book: Lexi

Title: Transgender identity and hypersomnia

Summary: Tired of old stereotypes and awake to possibility, a queer non-binary transgender woman explores the intersection of invisible disability and gender identity.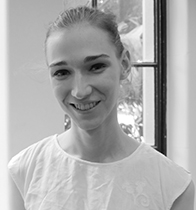 Despite increased media coverage and several advances in recent years, sex-and-gender diverse people still face tremendous oppression, inequality, and social injustices. Much of society lacks an understanding of gender identity, easily conflating sex, gender, and sexuality. Rather than two black-and-white categories, gender is a colourful spectrum encompassing an infinite set of identities between masculinity, femininity, and neither, all of which are valid and deserve equal recognition and protection.
I'm a fourth-year undergraduate student, researcher, and member of casual staff in the School of Information Technologies at the University of Sydney. Two years ago I came out as non-binary following a long struggle with gender dysphoria. I now openly identify as a queer non-binary transgender woman. Like most trans people, I experience ongoing discrimination, trans-misogyny, harassment and a lack of empathy among many friends, family, co-workers, organisations and the general public. On several occasions this has led to depression and anxiety, trauma, and loss of connection with family and friends. However, it simultaneously provides opportunities to improve the lives of others through knowledge sharing, friendship and activism.
Last year I was diagnosed with a rare, debilitating and incurable sleep condition called idiopathic hypersomnia, which literally means 'excessive sleepiness of unknown pathogenesis'. Symptoms include an insatiable urge for sleep, severe difficulty awakening, headaches, severe sleep inertia, and impaired concentration and memory. My greatest daily challenge is that of waking up and staying awake long enough to take the prescription stimulants necessary to get me out of bed. This is closely followed by the struggles of remaining productive and navigating social stigma. My experiences and worldview are ultimately defined by this intersection of invisible disability and transgender identity.
I have long believed that education is the most effective way to reshape societal attitudes and combat prejudice. In telling my story, I hope to play a part in reducing prejudice faced by sex and gender diverse people and those living with invisible disabilities.

-----------------------------------------------------------------------------

Available sessions for Lexi:
• Monday 27 March 2017
• Tuesday 4 April 2017
• Wednesday 12 April 2017