Location
Seminar room 218, Level 2, Fisher Library - The University of Sydney Library
Eastern Avenue
Camperdown, NSW 2006
Australia
Description
Just like any normal library, books will be available to borrow, engage with and learn from. Except the Books, in this instance, will be real people with a unique personal experience or perspective that they will generously share with Readers.
Find out more about the Books in this Living Library.
To secure your place, please Select a date and Register (button on the right hand side) for an available session.


-----------------------------------------------------------------------------

Book: Kylie
Title: Two lezzos, two kids and a dog called Lightning.

Summary: A nuclear family has all the trappings but one: a lawful marriage certificate. It's a simple issue, so why is the solution proving so complex?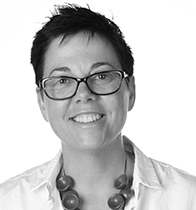 This is a pretty boring story: girl meets girl, kids, dog, mortgage – and a very short marriage.
Annie and I fell in love 15 years ago. Annie had a gorgeous 3-year-old and together over a couple years we decided to become a family. When our gorgey boy was eight years old we were blessed with a second son. By then we also had a Sydney mortgage and a little black dog called Lightning McQueen. Two girls, two boys, a dog, plenty of love and a mortgage.
We got married when marriage was briefly legal in Canberra, on 11 December 2013. Annie says the date was perfect because I'm not very romantic and it's hard to forget 11/12/13. Our marriage lasted 20 hours before it was disallowed. Both our names are on little gorgey's birth certificate and both our names are listed as parents at school for both boys.
We have great jobs to support our family and to pay our mortgage. I guess the non-traditional part of our family is that we can't get married even though we want to.

-----------------------------------------------------------------------------
Available sessions for Kylie:
• Monday 27 March 2017
• Tuesday 4 April 2017
• Wednesday 12 April 2017