Location
Seminar room 218, Level 2, Fisher Library - The University of Sydney Library
Eastern Avenue
Camperdown, NSW 2006
Australia
Description
Just like any normal library, books will be available to borrow, engage with and learn from. Except the Books, in this instance, will be real people with a unique personal experience or perspective that they will generously share with Readers.
Find out more about the Books in this Living Library.
To secure your place, please Select a date and Register (button on the right hand side) for an available session.

-----------------------------------------------------------------------------

Book: Ilana

Title: Beyond Bias – creating cultures of acceptance
Summary: Along with the lasting consequences of the Holocaust, Jewish history integrates a big picture of spirituality, survival and a celebration of diversity.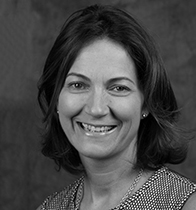 I am the Professional and Community Education Coordinator at Sydney Jewish Museum.
I would like to talk to people about:
my identity as a religious minority from a culture that I subscribe to only partially
my work in the area of moving beyond personal biases to cultures of acceptance
my work with Holocaust survivors and learning from history's lessons and warnings
transference of trauma to second and third generations
celebrating cultural and racial differences and learning to embrace diversity instead of marginalising those who are different to ourselves.


-----------------------------------------------------------------------------

Available sessions for Ilana:
• Monday 27 March 2017
• Tuesday 4 April 2017