Location
Seminar room 218, Level 2, Fisher Library - The University of Sydney Library
Eastern Avenue
Camperdown, NSW 2006
Australia
Description
Just like any normal library, books will be available to borrow, engage with and learn from. Except the Books, in this instance, will be real people with a unique personal experience or perspective that they will generously share with Readers.
Find out more about the Books in this Living Library.
To secure your place, please Register (button on the right hand side) for an available session.


-----------------------------------------------------------------------------

Book: Eleanor

Title: Living with an invisible illness
Summary: How can someone who looks so well really be so sick? Many illnesses are not immediately obvious but their impacts are all too real.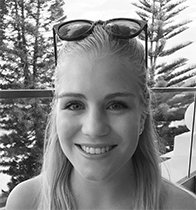 I have chronic pain, an invisible illness usually associated with older people. I have had my pain for nearly as long as I can remember and it took me years to get a diagnosis. I look fine and so people struggle to understand that I am often very unwell.