Location
Seminar room 218, Level 2, Fisher Library - The University of Sydney Library
Eastern Avenue
Camperdown, NSW 2006
Australia
Description
Just like any normal library, books will be available to borrow, engage with and learn from. Except the Books, in this instance, will be real people with a unique personal experience or perspective that they will generously share with Readers.
Find out more about the Books in this Living Library.
To secure your place, please Register (button on the right hand side) for an available session.

Additional sessions available for Claudia on Tuesday 4 April 2017.

-----------------------------------------------------------------------------
Book: Claudia

Title: Mental Health: The illness itself and living with the stigma
Summary: A struggle with mental health can settle down but the stigma sticks around. This story of direct experience aims to alter old attitudes.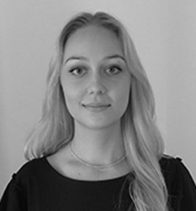 Mental health issues are one of the most challenging experiences a person can go through, and in recent times one of the most common. Not only is dealing with these illnesses extremely difficult, but having to confront the horrible stigmas that go along with it is truly heartbreaking and defeating.
There are stigmas that make getting treatment difficult because it is seen as not a "real" medical condition and is poorly understood. You have to first fight for your illness to be acknowledged by society and even by the healthcare system before battling the illness itself.
There are also stigmas that those who suffer mental illness are "weak" and "mentally unfit". This stigma is permanent and even after an illness is controlled a person carries with them a black mark which can hinder, and even completely prevent, acceptance into certain healthcare careers or joining the Australian Defence Force.
I hope by sharing my experiences to change these attitudes, so that people may receive the treatment they need but, possibly more importantly, remove the lifelong judgement and prejudice a person must face.