Location
Seminar room 218, Level 2, Fisher Library - The University of Sydney Library
Eastern Avenue
Camperdown, NSW 2006
Australia
Description
Just like any normal library, books will be available to borrow, engage with and learn from. Except the Books, in this instance, will be real people with a unique personal experience or perspective that they will generously share with Readers.
Find out more about the Books in this Living Library.
To secure your place, please Register (button on the right hand side) for an available session.

-----------------------------------------------------------------------------

Book: Brian

Title: The generation after the Stolen Generation
Summary: The suffering inflicted at Kinchela Boys Home has lasting repercussions for Aboriginal families. The son of a Stolen Aboriginal man shares his experience.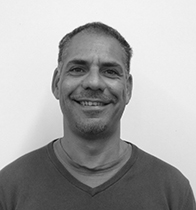 As a son of a Kinchela boy, opportunities for me have been so much easier simply due to the harsh life of my parents. The difficulties I faced are nothing compared to theirs and it is necessary that Indigenous and non-Indigenous people understand that.
While my experience is of growing up in a family that was emotionally turbulent and full of confusion, at least I have been able to articulate and develop and construct my identity, and not allowed others to construct or label me as they see fit.