Location
Seminar room 218, Level 2, Fisher Library - The University of Sydney Library
Eastern Avenue
Camperdown, NSW 2006
Australia
Description
Just like any normal library, books will be available to borrow, engage with and learn from. Except the Books, in this instance, will be real people with a unique personal experience or perspective that they will generously share with Readers.
Find out more about the Books in this Living Library.
To secure your place, please Select a date and Register (button on the right hand side) for an available session.


-----------------------------------------------------------------------------

Book: Adam

Title: Yes I can

Summary: A child comes to Australia from Lebanon at just four years old. This is a story of changing countries, growing up and overcoming challenges.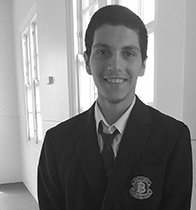 Through resilience and passion, a young man finds his way through the hardships of growing up. A true coming of age story, Yes I Can tells the tale of migrating to Australia from Lebanon at the age of four: the hardships faced growing up in a non-English speaking household; beginning the whirlwind journey through teenagehood, faced with the emotional rollercoaster that is growing up.
This is the story of Adam's life as he gains the confidence to educate his peers about his religion and beliefs. This book is an example of how young people are shaping the world we live in through education and passion.
-----------------------------------------------------------------------------
Available sessions for Adam:
• Monday 27 March 2017
• Tuesday 4 April 2017
• Wednesday 12 April 2017