Sales Have Ended
Ticket sales have ended
Oh no! It's timed out, please refresh and fill in your details again.
Event Information
Refund policy
Contact the organiser to request a refund.
Eventbrite's fee is nonrefundable.
Sales Have Ended
Ticket sales have ended
Oh no! It's timed out, please refresh and fill in your details again.
Create drool-worthy, nourishing & easy plant dishes in the comfort of your own kitchen with this 'cook with me' livestream cooking class!
About this event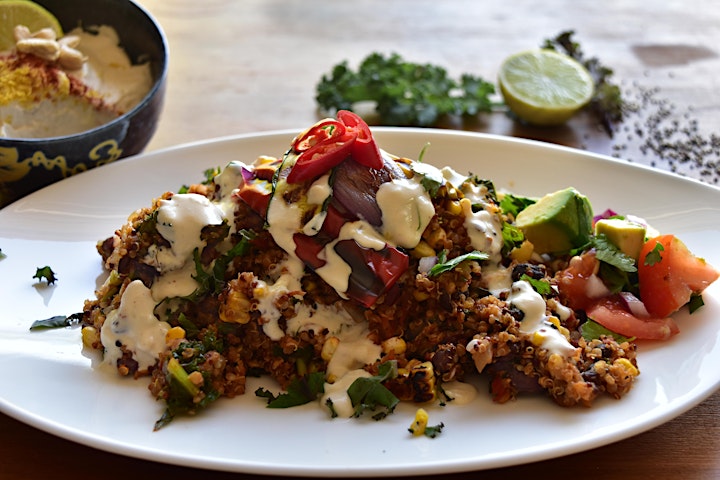 Are you interested in becoming vegan or vegetarian, cutting down on your meat intake, increasing the amount of healthful foods you eat, or simply wanting to expand your culinary skills?
Are you looking to boost your and your family's immune systems by nourishing them in the best possible way?
Do you find cooking daunting or have absolutely no idea how to make a meal, let alone a HEALTHY meal, taste good?
Are you passionate about, or would love to learn more about, eco friendly, zero waste or plastic-free solutions to cooking?
Do you enjoy learning, having fun while meeting new people (virtually) and most of all EATING DELICIOUS FOOD??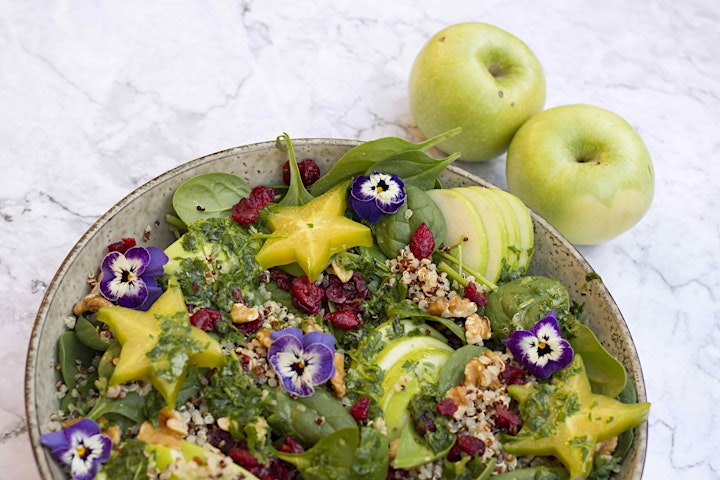 Join The Hippie Cook for a livestream online vegan cooking class where you'll learn how to create nourishing, healthy, nutritious and EASY plant-based, vegan, vegetarian and gluten-free meals right in your own kitchen! I'll guide you through making your very own plant-based three-course meal, with lots of fun and laughs along the way!
INCLUDES:
1.5hr livestream 'cook along with me' class ,100% vegan, gluten-free and super nutritious!
(Or you can just watch me cook if you prefer)
ALL my tips, tricks & secrets to cook easy, delicious, nutritious and simple plant-based meals at home (just like a normal class!)
Ask questions as you cook along with me!
Ready-to-go shopping list including where to source ingredients from
Special discount codes to local bulk food places AND tips to make your shopping trip eco friendly, waste-free and hassle free!
Rapid-fire Q&A after class: show me your pantry items & I'll come up with delicious meals for your week! (you can skip if you'd prefer to devour your meal straight away)
Recorded version of the class to re-watch FOREVER!
Ebook with recipes from class delivered to your inbox to easily re-create the dishes again & again!
LIFETIME access to The Hippie Cooking Class Hub where you can ask me ANYTHING you like about vegan/plant-based food, where to buy ingredients, zero waste tips, or anything else!
Exclusive access to my plant-based and waste-free living cheat sheets as they're developed

WHEN: Starting at 5.00pm for a 7.00-7.30pm dinner (Brisbane timezone, GMT+10).
WHERE: the comfort & safety of your own kitchen!
HOW: Check out the downloadable ingredients list before you even buy a ticket!
WHAT: Menu for Friday 7th August:
Apple Cranberry Walnut Salad + Lime Cilantro Dressing
One-Pan Mexican Quinoa
Chocolate Berry Bark
COST: $65 ($50 early bird) + Eventbrite booking fee

The classes will run as a LIVESTREAM, so it will feel like we're all still cooking in the kitchen together! You'll be cooking the meals along with me, so you'll still get hands-on cooking experience with me guiding you along the way. And best of all you'll still be able to eat your delicious creations at the end of the class! The classes will be held as a zoom meeting so you'll just need a laptop you can take to the kitchen with you and a good internet connection!
Links
You will receive access to the digital links section once you have completed registration. Here you'll be able to access your shopping list, discount codes to bulk food places, join our online community and find the zoom link for the class! Please make sure you have downloaded zoom onto your laptop before the class.
Ingredients
I have developed a list of local businesses (Gold Coast & Brisbane) that deliver BOTH pantry bulk food items AND fresh produce so you won't even need to leave your house to source the ingredients if you don't want to! Complete with tips to make your shopping trip eco friendly, waste-free and hassle free. PLUS Gold Coast friends I have special discount codes to local bulk food places!
The Hippie Cook,
Susie Tagarro
x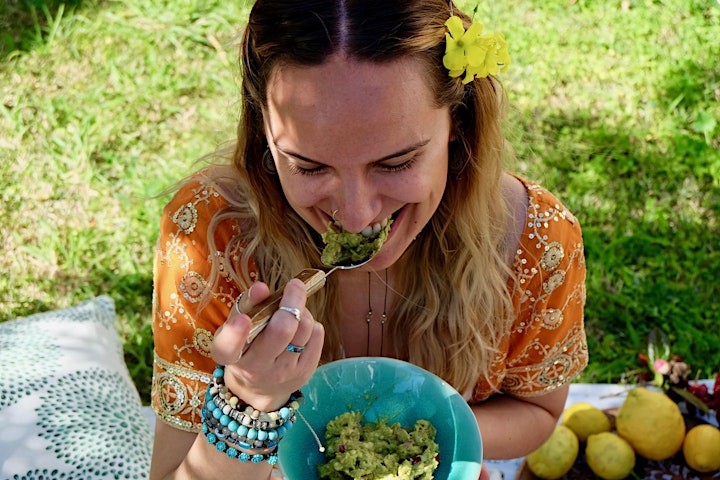 **What people are saying**
"Thank you for another amazing cooking class Susie! The livestream was awesome and the most socializing I've had all week! My belly is full of delicious food, (and happy baby, she is kicking in approval!) Lots of love to you amazing woman, can't wait for the next one xxx"
"I had so much fun joining Susie's virtual cooking class on zoom. It was great to be in the comfort of my own kitchen learning new things. Susie, your passion for what you do is so beautiful to witness. Thank you for sharing your knowledge, you gave us some great tips on the fly, I will never lament over wilted spinach again! I couldn't recommend this more highly for ANYONE who loves delicious food and good times!!"
"I loved cooking along with Susie via Zoom in the safety of my home! The class was very interactive and the food was simple yet delicious. I also picked up lots of tips. I have recommended this class to my family and friends and I intend to cook along with you again Susie. Thank you!!"
"I had the pleasure of joining Susie and others for a live online cooking class. Susie is so mindful in the way that she cooks, prepares and presents food and engages with the people in her class. She didn't leave anyone behind and gave great substitute ideas for those that weren't able to get all of the ingredients listed for our class (which I loved wasn't a mile long like some recipes can be!) I consider myself quite skilled in the kitchen (haha), but I still learnt so much! So many little tips and tricks to use and takeaway with me! I'm so glad I had the privilege to be a part it. Susie so generously shared the recipes we made from her cookbook (which I can't wait to purchase as they tasted incredible and were so easy to make!), and I can't wait for the next one."
"Susie is warm & so inviting that the atmosphere of the class is fun & easy. No question is off limits & even for a beginner like me she put me at ease. I loved the class & not to mention eating the yummy food you get to make. Highly recommend this plant based cooking class! Recipes are just divine."
"In these unprecedented times, Susie's live-streamed cooking workshop was an amazing opportunity for connection. I've never had so much fun cooking - and then eating! - the delicious meals we made, guided by Susie making them along with us. None of the participants was limited by self-isolation, quarantining or borders and it was so good to connect with others - as well as so much fun! We made One-Pan Mexican Quinoa, an Apple, Cranberry and Walnut Salad, and dessert was Strawberry and Blackberry Truffles. Aside from how great it was for us individually, it's so important to support people like Susie who are having to look for and work even harder towards achieving new ways of staying in business. Thank you Susie!"
"Last night was so much fun! And so delicious! Even as someone who cooks a lot, I got so many new ideas and great tips. And I got to meet some really lovely new people ☺️ Thank you so much Susie! Can't wait for the next one!"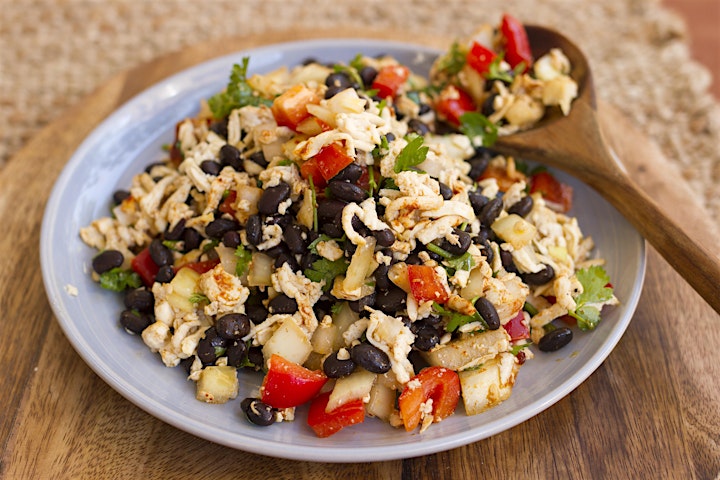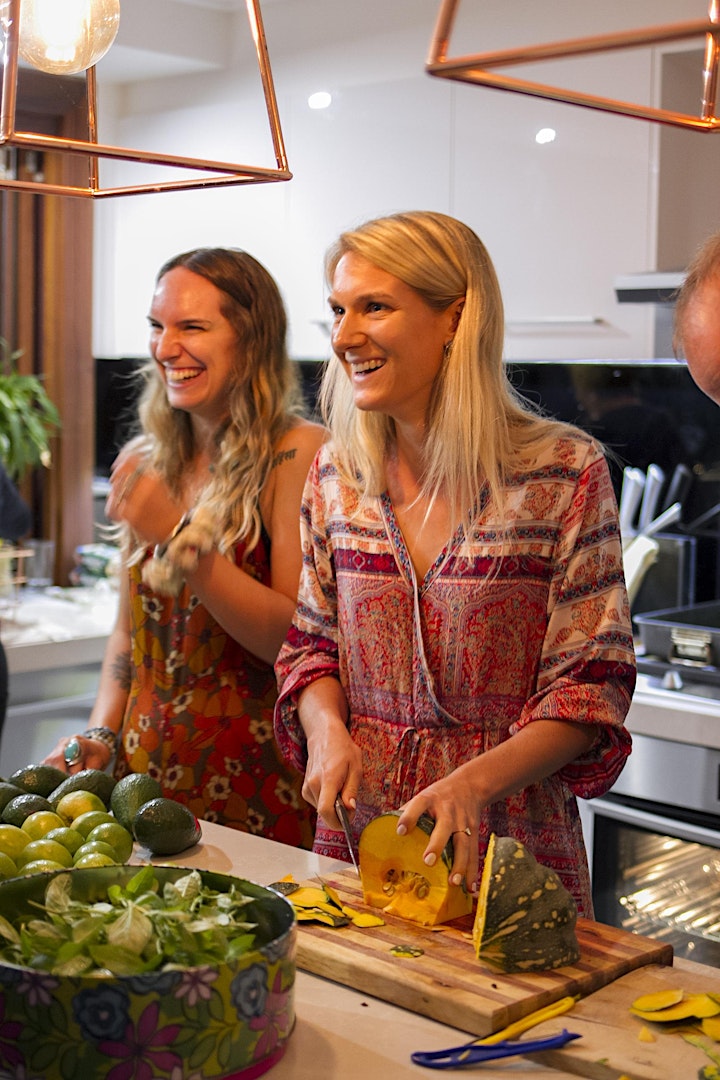 Location
Refund policy
Contact the organiser to request a refund.
Eventbrite's fee is nonrefundable.