Description
The Department of Communities is excited to host IDEAHack, where a network of innovative thinkers can meet, collaborate, brainstorm ideas and pitch solutions. If you are passionate and involved in creating vibrant, liveable communities then join us for a day of exploration and innovation.
What is it?
IDEAHack is an innovative 1 day FREE event hosted by the Department of Communities, where leading experts, relevant government, industry and community representatives will:
Be part of a network of thinkers to brainstorm ideas in response to current liveable communities issues

Problem-solve in collaborative teams to develop proof of concept solutions that contribute to creating, thriving, sustainable and liveable communities.

Pitch and present your team ideas

Have an opportunity to present to the Minister of Housing, Hon. Peter Tinley
The Program
Wednesday 15th November 2017
Information Evening 3.00pm – 5.00pm

This evening event will set the scene and provide an overview of the IDEAHack on the 17th November 2017. We will share the challenge questions for IDEAHack, provide some tips and strategies to develop proof of concepts, learn to pitch your ideas and provide some research insights on creating thriving, sustainable, liveable communities. Then afterwards there will time to meet and network.
IDEAHack -
Friday 17
th
November 2017
Our speakers:

Dr Josh Byrne, Professor Peter Newman, Jeremy Hurst, Danny Murphy and Allan Tranter
Schedule of the day:
08.00am - 08.30am Registration and Tea/Coffee
08.35am - 09.00am Welcome to Country and Opening
09.00am - 09.45am Introduction to the day and team formation
10.00am - 10.45am Speaker sessions
11.00am - 04.00pm Idea generation and problem-solving
04.00pm - 06.00pm Pitch idea/concept
06.00pm -07.00pm Winners announced, Networking and Close
*Morning/Afternoon Tea or Coffee and Lunch will be provided
Who can attend?
Anyone with a passion for people, place and home and a desire to design vibrant, sustainable infill communities in Perth where people want to live.
What you will get out of it?
Through the day you will also get access to industry and academic experts who will roll up their sleeves and share their expertise and knowledge as participants, mentors and coaches.
Two winning teams will be selected by leading experts and be provided with an opportunity to present the idea/solution to the Minister for Housing post event.
Winning team members will be invited to be accepted into the Spacecubed Intensify Scholarship and Incubation Program or apply to the Plus Eight Accelerator which offers seed funding and support.
Brought to you by: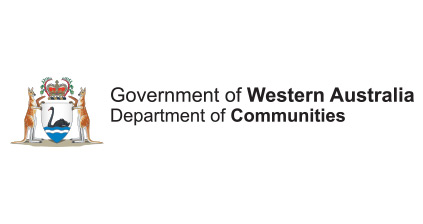 The Department of Communities acknowledges the resource support provided by State Government Agencies, Landgate, Landcorp and Metropolitan Redevelopment Authority.


Intellectual Property
All ideas and concepts will be open source and therefore you will have a rich base of resources that can be used by everyone. All codebase and demonstrations must be available under appropriate open Creative Commons BY licence that allows reuse, commercial use, remixing and redistribution.