Event Information
Refund Policy
Contact the organiser to request a refund.
Eventbrite's fee is nonrefundable.
Live Your Best Life series returns for season 2! We have six local inspiring women speakers across a range of different themes, plus wine!
About this Event
Winederlust and Lib Creative present season 2 of this unique and motivating six part series featuring local women experts across different fields sharing practical tips, tricks and expertise that you can incorporate to Live Your Best Life.
This season of hump-day events are designed to help you unwind, enjoy and learn something new.
We will be joined by a different local Canberra winery for each event. Guests will receive a flight of 3 wines and a bite to eat.
Bring your friends for this fun and informative after-work evening out, or come on your own and make new friends.
The 6 episodes will be on fortnightly on Wednesday evenings from 3 February through to 14 April 2021.
Tickets are $39 per event or come to all 6 and just pay for 5 for $195.
Early Bird deal is on until Wednesday 6 January 2021 - come to all 6 for $169.
That is a saving of over $10 each episode or a huge $65 off the whole season! (and the perfect Christmas gift!)
The six part season includes:
Episode 1: Wed 3 Feb - Your Money Joy with Serina Bird AKA The Joyful Frugalista
Serina Bird is author of the Joyful Frugalista, host of the Joyful Frugalista podcast, contributor to Money magazine, regular on Studio 10 and former columnist of the Telegraph's Savvy Shopper . She also runs a course Six Weeks to Abundance.
Serina will share some key tips that are easy to implement on the small changes you can make that will help lead to financial security in the longer term, while still enjoying an abundant and joyful life. If you have ever dreamed of being able to be financially independent and retire early, this session is for you.
You can also purchase a signed copy of Serina's book on the night.
Episode 2: Wed 17 Feb - Your Career Mojo with Megan Boyd
Has 2020 made you hunker down into your current job, craving any stability and certainty in such strange times? Or has it made you re-evaluate the direction of your career, making you long to completely change paths or to challenge yourself to reach your next career goal? If the start of a new year makes you pumped to try for that longed for promotion or to completely change jobs then this session is for you!
Meg Boyd, Founder of Red Shoe Coaching, loves to help people reach their career goals and to challenge assumptions about what they can and can't achieve. Most of all, she loves to help people find their 'career mojo' so that they feel enthusiastic and confident about tackling their next career challenge. She is excited to share her top tips on putting your best foot forward to make your career dreams happen.
Guests will also receive a free headshot by Lib of Lib Creative at this event.
Episode 4 - Wed 17 March - Your Peaceful Space with Lauren Winzar
Decluttering can benefit both your physical and mental health. With Lauren's guidance, you can clear space and make room for more good in your life.
Lauren is a decluttering and organising coach and a busy mum (so she gets it!). Lauren wants to help you curate peace and calm in your home and head.
Even if you're not 'naturally organised', you've 'failed' in the past, or you 'just don't have the time', you'll leave this session with a better understanding of your stuff and your space, and a new perspective on 'clutter'.
Episode 5 - Your Confident Voice with Jen Seyderhelm
Jen Seyderhelm is a radio announcer and Founder of "Can Be" - empowering Canberra women. She is also the host to multiple podcasts including 20/40 , Rise Canberra and The Countdown of the Greatest No 1. She teaches voiceover and presenting through CIT and Perform Australia.
Jen will give you tips on finding your voice, confidence and clarity around your branding message.
Episode 6 - Your Personal Brand with Michelle MItchell
Michelle grew her baby blog on creating an organic, low-tox home for her family into a massive website and social media empire with thousands of fans. This is in addition to being a Marketing Communications Director in her day job.
She is an absolute guru when it comes to branding, marketing, building a business from scratch, and kicking goals. She is also the author of Girl Got Game and host of the Franki and Michelle podcast. But most of all, Michelle is a community builder, and she is passionate about supporting other women to reach out for their goals and attack their future with ambition and determination to succeed.
Michelle will give you some pointers on how you can get your online presence working as hard as you do!
Episode 3: Wed 28 April - Your Community Food Source with Arian McVeigh
This has been rescheduled from 3 March to 28 April.
Do you think much about where your food comes from? And who owns it?
The Canberra Seed Savers are a network of urban food growers working cooperatively to protect our abundant, common heritage of open-pollinated food sources.
Come and hear Arian McVeigh of the Canberra Seed Savers talk about seed growing and seed saving and how we can be part of the seed sharing network in Canberra and a new meaning for Seedy Saturday.
She will also be able to provide tips on what grows well, when to plant and how to nurture your plants; and she is bringing seeds along for all the guests.
Dietaries
Each guest will receive an individually plated bite to eat, of a vegetarian taco (GF/V). If you have any other dietaries (such as dairy or other intolerance) please contact hello@winederlust.com.au
Cancellation, Refunds and Transfers
We live in uncertain times so want to make these as flexible as possible.
The Eventbrite booking fee is non-refundable.
If we go into lockdown again and events are cancelled or a speaker becomes unwell, the ticket price is refundable, or can be moved to another event.
More than 5 days in advance of the event (that is the Thursday before or earlier) tickets are refundable.
If you become unwell within 5 days (that is the Friday before the event) and 24 hours (that is 5pm Tuesday afternoon before the event), tickets are non-refundable but you can use the credit towards a future event.
Cancellations within 24 hours the ticket is non-refundable.
Tickets are transferable, but we appreciate if you can drop us a line to let us know who will be taking your ticket if this is the case.
Please contact hello@winederlust.com.au if you have any queries about these conditions.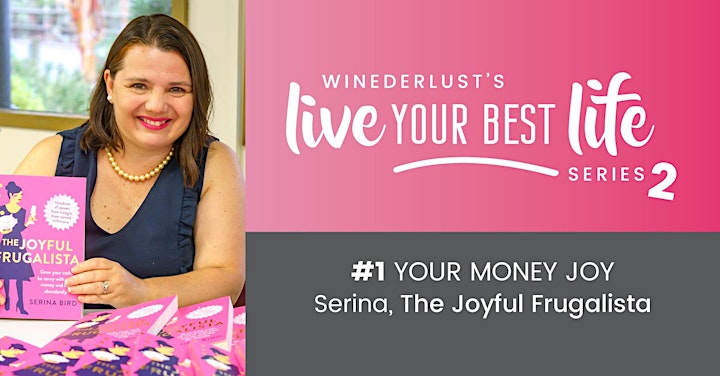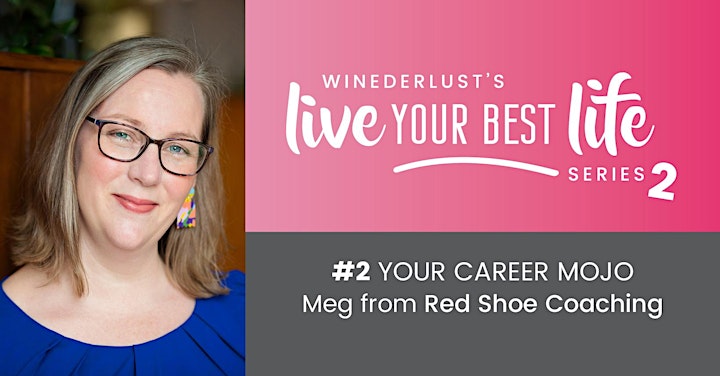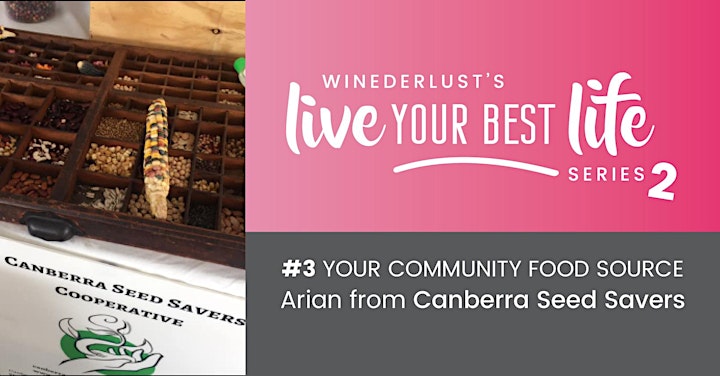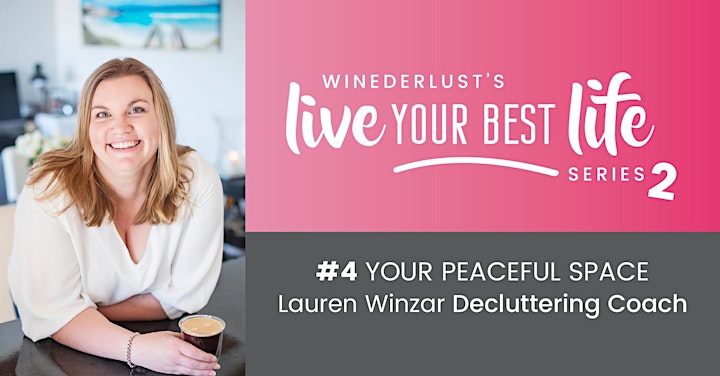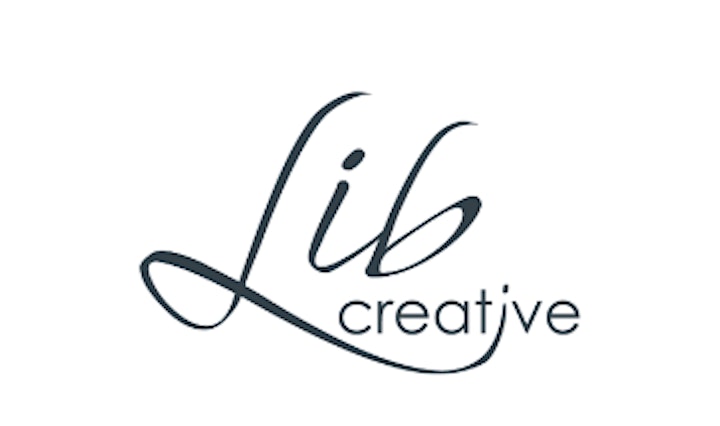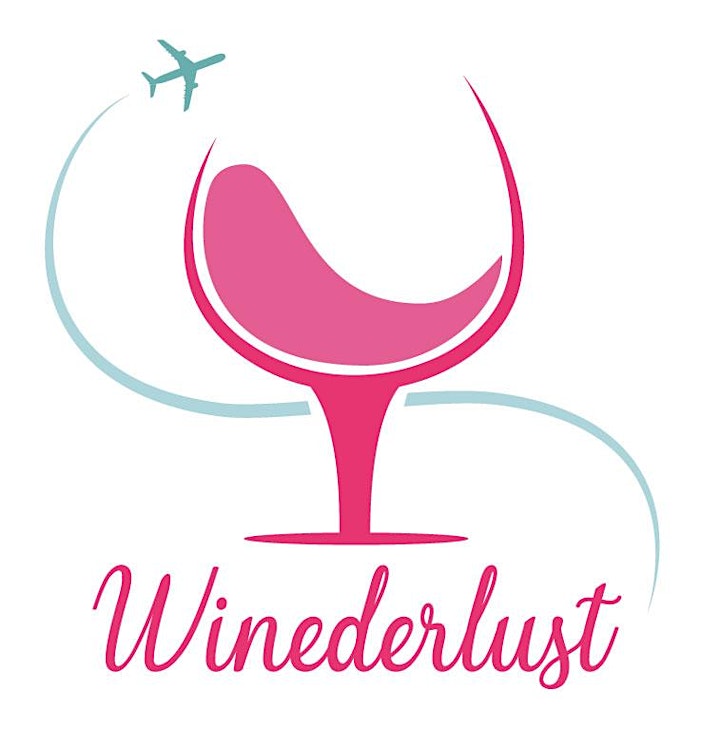 Date and Time
Location
Refund Policy
Contact the organiser to request a refund.
Eventbrite's fee is nonrefundable.