LIVE WEBCAST - Responding to climate change in our national interest - Professor Ross Garnaut

Thursday, June 16, 2011 at 6:30 PM (AEST)
Event Details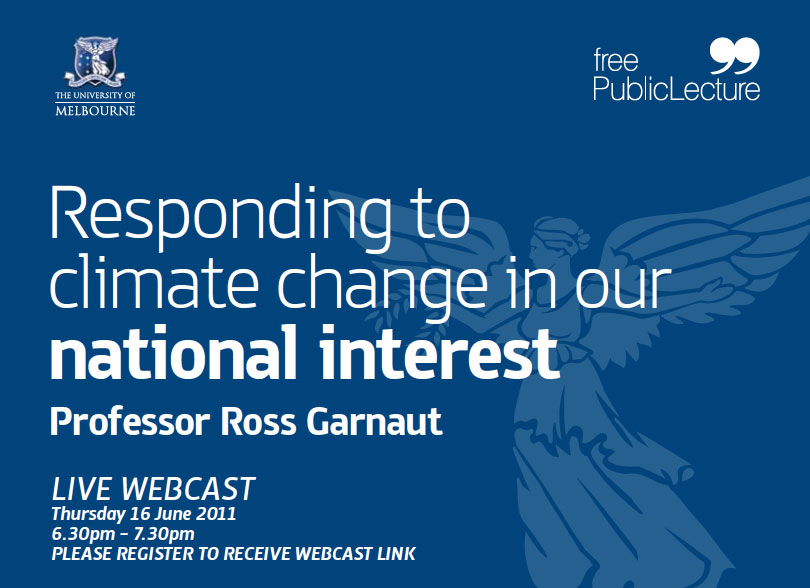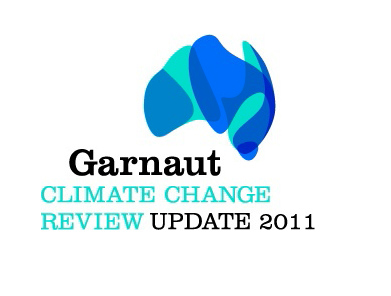 Garnaut Climate Change Review - Update 2011
In November 2010, Professor Ross Garnaut was commissioned to provide an update to the 2008 Climate Change Review for the Australian Government and community. Since then, the Garnaut Climate Change Review Update 2011 has released a series of papers addressing developments across a range of areas including climate change science and impacts, international mitigation progress, carbon pricing, land, innovation, and the electricity sector.
Professor Garnaut will deliver his final report to the Prime Minister on 31 May 2011. At this forum, he will discuss the key findings of his update and present his recommendations for action on climate change in the national interest. For further information see www.garnautreview.org.au.
This public lecture is presented to you by the University of Melbourne, the Faculty of Business and Economics, the Melbourne Energy Institute and the Melbourne Sustainability Society Institute.
PLEASE REGISTER TO RECEIVE WEBCAST LINK INFORMATION

About the Speaker
Ross Garnaut is one of Australia's most distinguished and well-known economists. He has held senior roles in universities, business, government and other Australian and international institutions.  He is Vice-Chancellor's Fellow and Professorial Fellow in Economics at the University of Melbourne. He is also Distinguished Professor of Economics at the Australian National University. He is an Officer of the Order of Australia for services to education and international relations.
Separately to his work on the Climate Change Review Update, he is an independent expert adviser to the Multi-Party Climate Change Committee.
From 1985-88, Professor Garnaut was the Australian Ambassador to China, and he served as principal Economic Adviser to Prime Minister Bob Hawke from 1983-85. He is the author or editor (alone or jointly with others) of 37 books and numerous articles in scholarly journals and books on international economics, public finance, and economic development.
Enquiries:  Christine Cheng    Tel: 03 8344 3507    email: cche@unimelb.edu.au

Organizer
This public lecture is presented to you by the University of Melbourne, the Faculty of Business and Economics, the Melbourne Energy Institute and the Melbourne Sustainability Society Institute