Event Information
Refund Policy
Refunds up to 1 day before event
Description
STEP NSW Branch invites you to an address by Adjunct Professor J C Campbell QC FAAL, who will be presenting on "The new s 100A Trustee Act 1925 (NSW): When a Beneficiary is Personally Liable to Indemnify a Trustee".
In November 2019 a new section 100A came into operation in the Trustee Act 1925 (NSW). It abolishes the rule in Hardoon v Belilios [1901] AC 108, under which a beneficiary who was sui juris and absolutely entitled had an obligation of personal indemnity to the trustee. The paper examines some of the justification for the abolition.
The new section does not have the effect that under no circumstance can a beneficiary have a personal obligation to indemnify a trustee. The paper considers some of the circumstances in which a personal obligation to indemnify can still arise.

PLEASE NOTE:
The live-stream link will be circulated to ticket holders on the day of this event. There is no option to attend this event in person.
For further enquires please contact Sonia Spiteri stepnswaustralia@step.org
DATE: 17th June 2020
TIME: 5:30 pm - 6:30 pm
COST: $60 STEP Members, $90 Non-Members
NSW EVENT SPONSOR

Equity Trustees was established in 1888 for the purpose of providing independent and impartial trustee and executor services to help families throughout Australia protect their wealth. As one of Australia's largest and oldest listed independent trustees, we offer a diverse range of services to individuals, families and corporate clients including asset management, financial advice, estate planning, and philanthropic services.
Visit us online for more information or call 1300 133 472.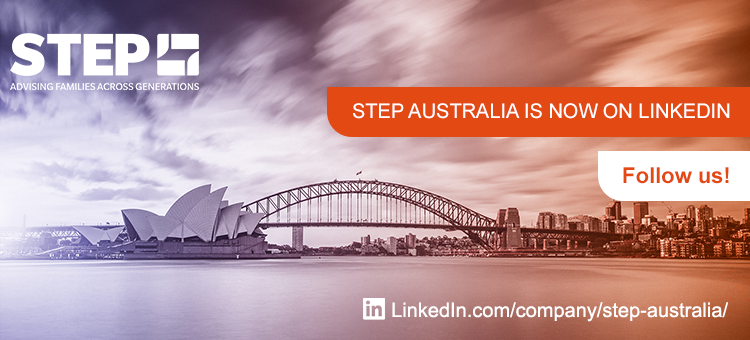 STEP Australia Website - Technical Resource Library

View the latest STEP Seminar Papers, STEP Australia Policy Submissions and the STEP Australia Newsletters by logging into the member's Technical Resource Library on the STEP Australia Website.

If you require any assistance logging into your members account please email Dior Locke, STEP Australia Regional Coordinator via dior.locke@step.org

Contact Sonia Spiteri, our STEP NSW Branch Secretary, to register your interest for sponsorship opportunities with the STEP NSW Branch.

STEP NSW Event Page | STEP Australia Linkedin Page | STEP Worldwide Website
Date and Time
Location
Refund Policy
Refunds up to 1 day before event