Take the challenge! Can you write 20,000 words in two days?
About this event
Hop on down to Queensland Writers Centre and join a supportive group of committed writers for two full days of fast-paced writing! Whether you're coming to conquer the challenge, or you'd just like a quiet space where you can write uninterrupted, dive into the rabbit hole and transport yourself into your next writing project! The clock is ticking!
Rabbit Hole Raffle
This is a free event for Queensland Writers Centre members; however, we are running a raffle for those who donate any amount to Queensland Writers Centre's Fellowships and Access Fund. Below is a list of the amazing prizes our donors can win:
A Writer's Consult to talk with you about your work
A free pass to one Queensland Writers Centre workshop in 2022
A free pass to one live stream Queensland Writers Centre workshop in 2022
A selection of courses on our Online Learning Centre
Reach your writing goal of 20,000 words before the weekend ends for a bonus entry into the draw!
Format:
This is a free weekend writing event; it will be held in-person at Queensland Writers Centre and live streamed simultaneously to an online audience. As a level 1 program, It is suitable for writers of all levels.
For details on connecting to the live stream, and for answers to frequently asked questions, visit our Live Stream Workshop Information page.
About Lori-Jay:
Queensland born and raised, Queensland Writers Centre CEO Lori-Jay Ellis embodies creativity and innovation; she brings an enthusiasm and thirst for new ideas as well as a firm belief in nurturing creative talent. She has produced and directed funded short films, and as part of her mid-life crisis became a self-published speculative writer. She has a personal passion for the written word and a genuine love for all things indie.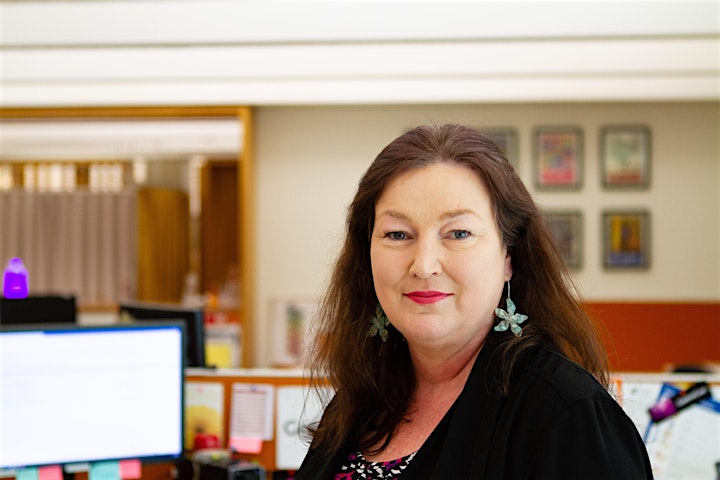 Organiser of LIVE STREAM: Rabbit Hole Writing Challenge