Location
Rathmines Theatre
Stilling Street & Dorrington Road Intersection
Rathmines, NSW 2283
Australia
Triplespeak proudly presents Steve Balbi – Live 'n' Eclectic – for one night at Rathmines Theatre on Saturday the 13th of February!
About this event
Live Music Lake Mac is a new series of live music events taking place right here in Lake Macquarie to help re-establish live music events in a Covid Safe environment.
Celebrating the digital release of his new record, I Think I Know For Sure, Steve Balbi will perform an exclusive show, live 'n' eclectic, featuring his new record from start to finish, alongside reimagined out-takes, hit picks and favourites from a colourful catalogue of words and music that includes Noiseworks, Electric Hippies, 1980s new-wavers Mi-Sex, and more.
The COVID takedown has meant many things to many people. For the creative chameleon, Steve Balbi, it was time to peel-back yet another layer of skin to reveal an entirely new pigment – an iridescent sunburst orange in colour, melody and tone-taking time in his home studio. This new fabric of songs, entitled I Think I Know For Sure, is out now on CD and Limited Edition 12" vinyl.
Reflecting upon living in isolation, Balbi concedes, "It allowed me to sit back, slow down and take stock, while it became increasingly clear to me what really matters. Simply, family, friends and creativity are my world. I willingly went back to basics and was inspired to make a body of work that echoes the music that inspired me as a child. It feels as though this record has been waiting for me for years. And it's the opposite of what seems to be popular right now. Perhaps for that reason alone, I love it even more. I think I know for sure."
Balbi will be supported by up and coming Newcastle singer songwriter, Georgie Jones. Delivering authenticity with raw & honest lyrics, Georgie produces vocally-driven songs in the flavours of alt country & pop.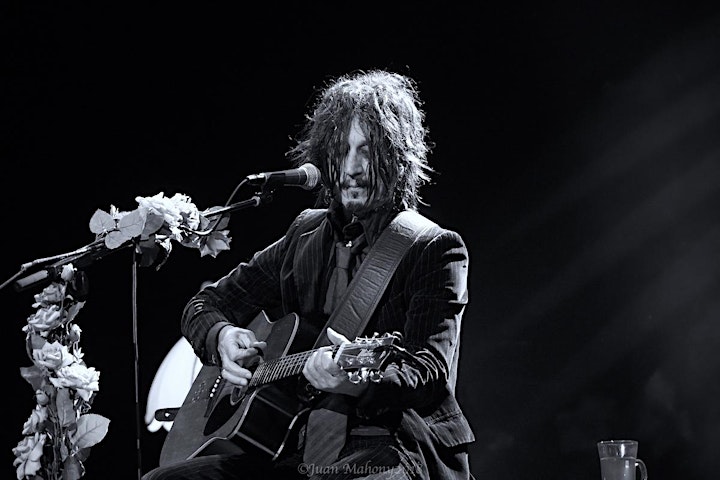 Event Schedule
5:30 Food Truck and Bar Open (food by Pit Bull Smoke House)
6.30pm Main Doors Open
7.00pm Georgie Jones
8.00pm Steve Balbi
9.45pm Event Concludes
The event will be a COVID Safe performance to kick start the recovery of the live music industry. Tickets are $35 each or $30 each for groups of 4 or more (purchased in one transaction). Due to COVID restrictions, tickets are strictly limited. Tickets will be able to be purchased at the door for $38 from 6:30pm.
Please note: Due to COVID requirements, all attendees must be seated and seats will be allocated based on ticket transactions, so be sure to purchase tickets for your friends if you wish to sit together! Unfortunately no changes to seating will be able to be made on the night.
For the safety and well-being of all participants safe-distancing and social gathering measures will be practiced and contact details for traceability in the future will be kept. All attendees will be reminded to follow safe physical distancing and health advice by keeping 1.5m apart, maintaining personal hygiene by regularly washing hands, and not attending if they feel unwell.
Lake Macquarie City Council will adhere to all COVID Safe practices and restrictions set by NSW Government at the time of the event.
For more information or assistance with ticketing, please contact the Lake Mac Events Team on events@lakemac.nsw.gov.au or 02 4921 0449.