Live Music Lake Mac - Felicity Urquhart & Josh Cunningham (The Waifs)
Join Felicity Urquhart and Josh Cunningham for a fabulous performance at Rathmines Theatre in December 2021!
About this event
Live Music Lake Mac is a series of COVID-safe live music events taking place in Lake Macquarie, supporting local and NSW performers.
We are excited to present Felicity Urquhart and Josh Cunningham (The Waifs) at Rathmines Theatre on Thursday 16 December.
Felicity Urquhart and Josh Cunningham
Understated but never unsophisticated, unpretentious and unlike anything else, Felicity Urquhart and Josh Cunningham are poised to unleash songs and stories of undeniable beauty upon hearts and ears.
Josh (as a member of The Waifs), and Felicity in her own right, have both enjoyed lengthy, successful, enduring musical careers. A collective haul of Golden Guitars, ARIA Awards, multi-platinum album sales and extensive touring over nearly three decades forms a body of work that serves as a ready definition of success.
Their musical uniting was as unscripted as it was unforeseen. In January 2020, Felicity and Josh were invited to join Song Club - a creative collective that tasked members with writing a song a week. This challenge gave the pair a lifeline to creativity and community, as well as an abundance of new material. They generated enough, in fact, to make a whole album, The Song Club. Out now through ABC Music, this new album is debuting at number 1 on the ARIA Country Album Charts and number 10 on the ARIA Album Charts.
Event schedule
4.30pm Southern Smoke Food Truck opens
6.30pm Doors open/bar open
7.00pm Piper Butcher
8.00pm Felicity Urquhart and Josh Cunningham
9.45pm Event concludes
Tickets
$40 each (including booking fee)
Seats are limited and will sell out, so don't delay!
Lake Mac Arts members receive discounted tickets by booking through the member portal.
Please note: Seats are not allocated. The audience size will allow for distancing.
We are following the current Public Health Order. Despite QR Code Check-in and mask wearing not being mandatory, you are encouraged to wear a mask and check in on arrival. Masks will be available at the venue if you need one.
Book with your Dine and Discover voucher:
This venue accepts Discover vouchers. To book using a voucher add the promo code 'DiscoverMAC' when booking your tickets. This will apply a $25 discount per ticket. Bring your voucher to the event and staff will scan on arrival. Please note if your voucher is not valid you will be asked to pay the outstanding ticket amount before attending event.
Eats
Southern Smoke Food van will be joining us for the event and will be available or purchasing great Southern American artisan made food. Southern Smoke creates the finest of Southern American foods, bringing you an authentic food truck experience. Learn more about Southern Smoke here.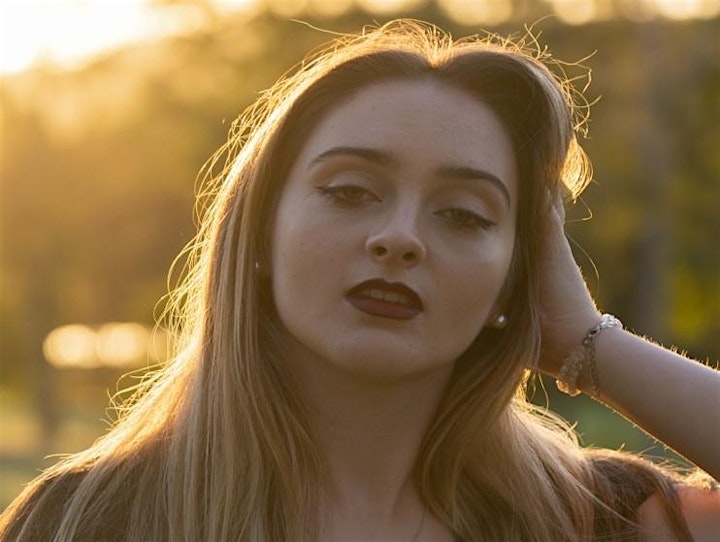 Support act - Piper Butcher
Piper is a local performer, she's independent and she's very, very good.
Ready to take the world by storm, Piper Butcher released her EP 'September' on the dawn of the month itself, with the outstanding success of reaching number 1 in the Alternative Album iTunes charts and number 2 in the All Genre Album iTunes charts.
With Americana meets rock 'n' roll influences from the likes of Lukas Nelson, Chris Stapleton and Stevie Nicks, any performance of Piper's gives an insight into her unique sound and fresh style. From a full band sound to an exhilarating, heartfelt solo performance, Piper showcases her passion for song, and her own music is no exception.
COVID-safe event
For the safety and well-being of all participants, Lake Macquarie City Council will adhere to all COVID Safe practices and restrictions set by NSW Government at the time of the event. Council reserves the right to cancel the event if deemed unsafe.
We are committed to delivering quality cultural experiences in the safest way possible. By booking a place at one of our programs you agree to adhere to our COVID Safety guidelines, as directed by NSW Health. The current booking conditions require attendees and visitors to:
Check in on arrival with the Service NSW QR code system or with the support of a staff member.
Wear a mask indoors (anyone over the age of 12), unless exempt for medical reasons
Observe safe physical distancing, hand washing and sanitising practices.
NOT attend this event if you feel unwell or have been within a LGA of concern within the last 14 days prior to the program. Refunds can be provided if you have a change of circumstance.
Council reserves the right to cancel the event if deemed unsafe.
For more information or assistance with ticketing, please contact the Lake Mac Events Team on events@lakemac.nsw.gov.au or 02 4921 0400.
Organiser of Live Music Lake Mac - Felicity Urquhart & Josh Cunningham (The Waifs)