From the 'Locomotion' to her latest 'Magic' we are bringing Kylie's most amazing tribute show to The Rechabite Hall!
About this event
Two Huge Sets! Amazing Costumes! All Her Dancers! That Fantastic Voice....
Its The Absolute Kylie Tribute show with all her hits, some classic and some new!
Kylie and Disco fans just can't afford to miss this one! With tunes by Burning Man and Blazing Sun guest DJ, Starma Llama, and Perth scene Queen, DJ Tasty alongside Spankster, DJ Yanique.
This special event also features some exclusive experiences for VIP ticket holders who receive a drink on arrival as they attend the tech rehearsal AND learn choreography to join Absolute Kylie on stage for a unique and exhilarating experience - if you're game!
Dance to all your favourites, pick 1 of 3 floors of the almighty Rechabite Hall and dance the night away to 80s and 90s hits!
Tonight is nothing but good vibes and celebration of all things camp, dance, disco, 80s and 90s!
Get your early birds before March 31st 2021
|Please note, tickets are non-refundable unless cancelled by Covid|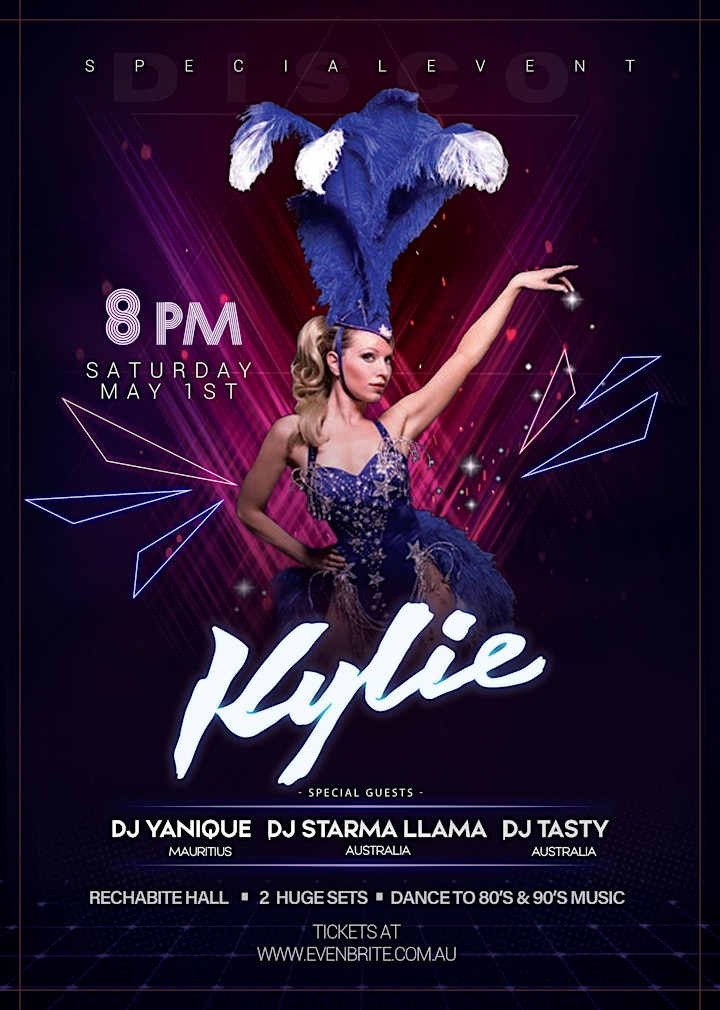 Organiser of Live Kylie Tribute Concert & Dance Party