LIVE GIPPSLAND - Brought to you by the MOULD CHEESE COLLECTIVE
About this event
We're massive fans GIPPSLAND and we think more and more people should know about it. For us, the area is like an underdog with a coming of age story in which we are all the beneficiaries.
Gippsland is a big place, more a zone than a region, so the diversity and sheer volume of quality produce that is available, is as vast and interesting as the people within.
For the entire month of November at the MOULD CHEESE COLLECTIVE we'll be chatting all things Gippsland ; especially, cheese.
We've even put together a special cheese box just for this event featuring four amazing local cheese producers; Prom Country Cheese, Butterfly Factory, Berry's Creek & Maffra.
To compliment it, we've also gathered some of the great drinks people in the region so you can really 'pimp out' the offering including the likes of Sailors Grave Brewing, Gurneys Cider, Loch Distillery and Lightfoot wines.
Yes, this is your unique chance to become a #GIPPSTER!
PLUS there is BONUS GIPPSLAND JERSEY BUTTER in every box!
The month long celebrations will build to this VIRTUAL event on Wednesday November 17th at 6pm – 7pm (AEDT) where we'll hold a special webinar so you can get to know the makers, growers farmers and families themselves.
So please join us for a super cheese & drinks tour of GIPPSLAND!
For, you don't just visit (or experience) Gippsland, you LIVE IT!
-----
For the MOULD CHEESE BOXES head to MOULDCHEESEFESTIVAL.COM to purchase a BOX.
Place your order by November 8th to ensure delivery prior to the virtual event so you can taste along.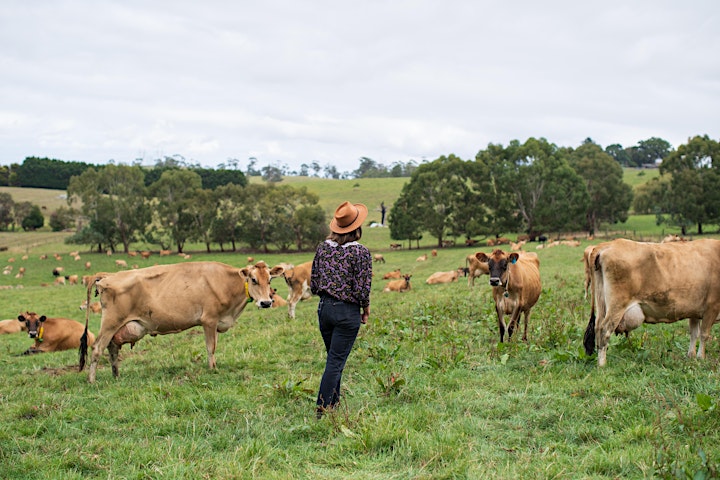 Organiser of LIVE GIPPSLAND - A (virtual) Cheese & Drinks Experience
REVEL (formerly Bottle Shop Concepts) is an event-based company hellbent on creating fun, engaging and meaningful events around our favourite thing, drinks. Especially wine. 

Steering clear of traditional wine marketing methods, we cast a broader net to collect inspiration from popular culture, music, design and basically anything that captures the imagination. 

We think that learning about wine is most effectively done in the same way you drink it: socially. By making wine education fun, a conversation rather than a lecture, what you pick up is bound to stick.