Description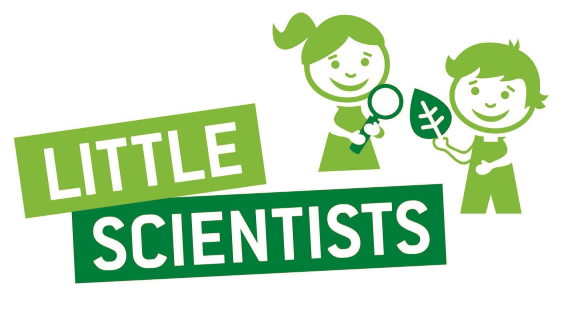 We invite you to our Little Scientists Conference 2017. A one day event aimed at early childhood educators and teachers working with children aged 3-6 years. Join us to discover that everyone can have fun with scientific exploration and STEM using everyday affordable and recycled materials.
Remember when you were a child and wanted to know everything?
Remember when your curiosity urged you to go out and explore?
Want to feel like that again? Want children to never stop inquiring? Then this event is for you!
---
In an action-packed day, you will:
- Learn that everyone can ignite young children's passion for scientific exploration!
- Discover how STEM subjects can be implemented in a joyful and child-led approach
- Attend our inspiring keynote speakers, sharing their amazing insights.
- Engage in our exciting hands-on workshops that are linked to inquiry-based learning
- Spend the day with like-minded professionals exploring and having fun
Workshop Options
You have the choice to participate in one of the following workshop options:
1. WATER (will receive a certificate after completion)
2. ENGINEERING (you will receive a certificate after completion)
3. Taster workshop: WATER, AIR, OPTICS or Taster workshop: ENGINEERING, MATHEMATICS, HUMAN BODY
---

WATER: Have you ever met a child who is not fascinated by water? Regardless of its aggregate state, icy, cold, or hot, children love to explore water from an early age. You will explore water with all your senses, investigate the different aggregate states and test the solubility of different substances.

AIR: Did you know that we are carrying the weight of two elephants on our shoulders, every day of our life? You will bring wind into the room, catch soap bubbles and realise that air is so much more than 'nothing.'
ENGINEERING: See-saws, slides, and merry-go-rounds: Physical forces are part of the fun and children love to explore their effects. you will discover forces and effects while leveraging, lifting, swinging, and moving bodies. You will invent, design and construct models and learn more about your inner engineer.
OPTICS: Without a shadow of a doubt, your children's eyes will sparkle like disco balls when you return from this workshop! You are invited to a day full of flashing lights, colours and optical illusions. Explore the land of mirrors, the dark world of shadows and nature's fascinating variety of colours while working on your own research project. Together we will find out more about children's notions of light, colour and vision.
MATHEMATICS: Explore shapes and space, symmetry, solids, surfaces and symbols. Experience how the magic of mathematics is hidden in everyday life. Learn about, and how to, encourage the development of abstract thought processes.
HUMAN BODY: Learn about the fascinating functions of our bodies and organs, muscles, skeleton and joints. Discover how to use different prototypes and models, and learn about the development of our sense of self.
---


Little Scientists' STEM Con is a game changing, inclusive event.
Tickets are limited.