"Little Rippa" Strawbale Eco House Tour

Sunday, 28 May 2017 from 8:45 am to 5:00 pm (AEST)
Event Details
Are you locked and loaded to see 5 natural homes we've built?
To get you started on your house building dream

Or maybe you just want to 'feel' what they're like,
- if they're as incredible as people say

You'll begin in Springwood, Blue Mountains, NSW Australia
then off to Richmond where you'll see:


1. Neighbours call this 2 Storey Extension the "Grand Design"  
Massive timbers using NO nails 

(100 year old skills)...





Light straw (like strawbales but better for tight spots)





Cob (earth, rammed earth regulates temperatures)
Touch and feel these homes, see how they 'work'. What do you wnat in your dream home...chat with the owners and find out how they made their dream come true. Talk with Sam & Simone about how they are built.
Arrive at Springwood at 8:45 am sharp. We'll stop along the way for lunch or you can bring your own.

Our last tour sold out 6 weeks BEFORE the tour started!
We had 22 people on the waitlist. Seriously.
So book in, it's not a gimmick to get you to book, we will sell out.
It's just $88 for a day's worth of learning, meeting other cool people and inspiring you to take action.  
We're team focussed, that means everyone travels on the bus with us (no separate vehicles), you'll get the background, how we did it with question time in between homes.
It's worth getting a baby sitter for those with children. 
Here's what you'll see:
1.  "The Grand Design": We've changed the way you can build in the suburbs! Totally cool new extension to an old army house - the neighbours are calling it the "Grand Designs" house.  This two story extension has been built using light-straw and massive timbers held together with no nails (100 yr old technique) ooooh aaaahhh.
2.  The French Cottage that gets HUGE attention. It's stunning, rustic, shabby shiek... she's got impeccable taste. Check out this sandstone horse stable where we added on a strawbale bathroom and 2 stunning bedrooms with loft.... and an earth floor... 
3.  Earth floor, skilion roof, straw walls, bushfire proof. This extension is Bushfire BAL40 rated. We built it with strawbales and light straw. Listen to why they wanted a builder and NOT to owner build, they're so glad they did. Checkout the earth floor. They built the kitchen. We used tadeladkt/marrakesh render in the bathroom, it's like marble (no tiles!), a door outside in their shower, internal cob walls, lime renders, clay renders... and have 3 small children. Wait till you hear the about their fire story
4.  A new strawbale house where we had to finish the house from everyone's strawbale nightmare. The previous builder made terminal mistakes AND went backrupt. It's now a beautiful home with an incredible garden, learn what to do, what went wrong but also, how they got through it and how turned it round.
5.  Visit our own strawbale house (which we retro fitted). PLUS Check out the straw bale granny flat/ studio office with those old timbers and an earth floor. 
6.  Last stop still to be announced... secret surprise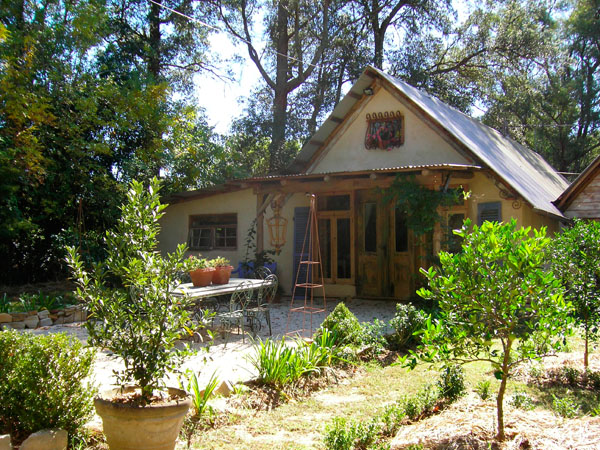 When & Where

Blue Mountains

Springwood, NSW 2777
Australia

Sunday, 28 May 2017 from 8:45 am to 5:00 pm (AEST)
Add to my calendar
Organiser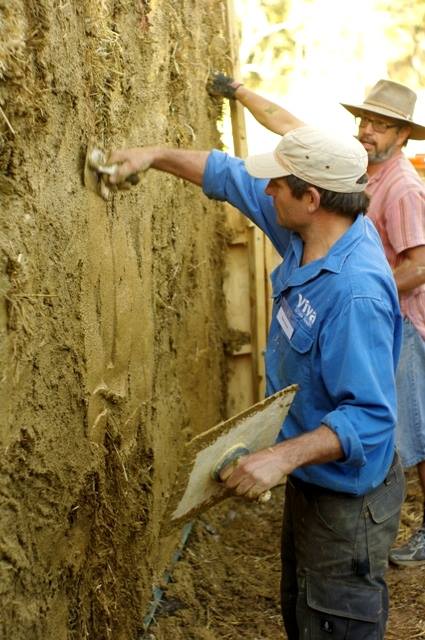 Sam educates builders, architects, owner builders and councils from all over Australia and regularly runs workshops at the Australian Rural Education Centre, Milkwood Permaculture, The HIA Sydney Home Show, Australian Technology Association (ATA) and local councils around Australia. He has built over 30 straw bale homes and have built 3 of his own straw bale homes. He lives in one himself.
Sam's qualifications include:
- Licensed Builder and Supervisor
- Bachelor of Economics (Agriculture)
- Diploma in Building
- Cert IV Carpentry
- Cert IV Training & Assessing
- Building Thermal & Assessment (Australian energy rating course)

- Master Builder with the Master Builders Assoc (MBA)
- NSW Rep & Member of Australasian Straw Bale Building Association (Ausbale)
- Member of Earth Building Association of Australia (EBAA)
- 2014 Excellence in Building awards from the MBA for "Environmental Management" and "Best House under $500,000".