Description
Hear from leaders in the lithium sector on this critical commodity in a renewable-centred world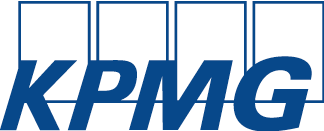 On behalf of the ACBC (WA) Energy and Resources Committee, I would like to invite you together with our event partner KPMG to 'Lithium – The New Bridge between WA and China' Seminar, to be held on Tuesday 27 February 2018 at KPMG.
Join the ACBC Energy and Resources Committee for this information and networking opportunity and hear from leaders in the lithium sector on this critical commodity in a renewable-centred world, and how the lithium sector is building new links between WA and China.
Please see event details below:

DATE: Tuesday, 27 February 2018
TIME: 5:00pm registration for 5:10pm start concludes 7:30pm (Refreshments provided, please advise of special dietary requirements)
LOCATION: KPMG, Level 8, 235 St. Georges Terrace, Perth
COST: FREE, registration is necessary
RSVP: Places are limited, RSVP by COB 19 February 2018
The seminar will open with speaker presentations followed by a panel discussion/Q&A. There will be an opportunity to network over drinks at the conclusion of the formal proceedings.
This event is proudly sponsored by KPMG.
If you have any questions regarding this event please contact Lucy Palermo, Events and Communications Manger on (08) 6189 7844 or email eventswa@acbc.com.au.
---
SPEAKERS
Mr Dale Henderson, Project Director, Pilbara Minerals
Dale Henderson is experienced in major project delivery and operations management within the resources industry. This has included both brown-fields and green-fields environments for several commodity types. His experience includes working for several resource development operators including; Fortescue Metals Group, Chevron, Occidental Petroleum and Solid Energy.
Mr Henderson's most recent experience with Fortescue Metals Group has included leading both operations optimization and the project delivery for the Stage 1 Magnetite development for the Iron Bridge Joint Venture.
Mr Henderson joined Pilbara Minerals in September 2017.
Mr Phil Thick, General Manager, Tianqi Lithium Australia
Phil Thick joined Tianqi Lithium Australia as General Manager in August 2016. He is responsible for the construction and operation of the Lithium Hydroxide Processing Plant in Kwinana, which commenced construction in October 2016, and is due for completion in late 2018.
Mr Thick is a Civil Engineer whose career commenced with Alcoa at their Kwinana alumina refinery. He then moved to Shell where he had a 20 year career in Australia and around the world and was Downstream Director for Shell Australia for his last 3 years. This was followed by a 5-year stint as CEO of Coogee Chemicals in Kwinana and then in his most recent role Mr Thick was Managing Director of New Standard Energy Limited (NSE), a junior listed oil and gas explorer based in Perth.
In addition to his "day job" Mr Thick has been on the Board of Avivo, one of WA's largest Not-for-Profits, for 10 years and Chairperson for the past 7 years.
Mr Warren Pearce, Chief Executive Officer, AMEC
Warren Pearce is an experienced leader with a proven record of achievement working in both the public and private sectors.
Before joining AMEC, Mr Pearce has worked in significant advocacy and membership organisations, including the Chamber of Minerals of Energy of WA (CME), and the WA Local Government Association (WALGA).
Most recently, as the Chief Executive Officer of Local Government Professionals Australia WA (LG Professionals WA), Mr Pearce led the Association and its members through the challenging metropolitan reform and amalgamations process, representing the defending the interests of professional officers in Local Government.
AMEC is the peak industry body for mineral exploration and mining companies in Australia, representing more than 300 companies across Australia.
---
PANELISTS
Our three speakers will take part in the panel discussion that follows. The panel will also include:
Mr Peter McSweeney, Managing Director, MSP Engineering
Peter McSweeney, Managing Director, MSP Engineering Peter McSweeney is a qualified Mechanical Engineer with over 20 years' international experience in resource development. His career at MSP has included senior project management roles in a number of significant Australian and offshore greenfield projects.