Brooke McAlary, author and podcast host, is our guest for a literary morning tea on 24 June at Centennial Vineyards Restaurant
About this event
Brooke McAlary is passionate about slow living. In her bestselling book Slow and as host of podcast The Slow Home she encourages us to live simpler, slower lives.
Brooke's new book is Care, with a focus on the things we can do every day – wherever we are, no matter our budget – to practise small, personal acts of care, in 'half a minute', 'half an hour' or 'half a day or more'. She writes of connection, kindness, nature, making, movement and more to help us find a sustainable and realistic approach to care.
Brooke transformed her life after starting what she thought would be a straightforward declutter of her garage. The journey led her to a simpler, more meaningful and connected life in the Southern Highlands.
Brooke will be in conversation with Felicity McLean, bestselling author of The Van Apfel Girls Are Gone.
Please note:
Tickets include morning tea.
Brooke will sign copies of Care.
Tables will be arranged in groups of 10. Those attending in smaller groups will be seated to make up tables of 10. Please let us know if you'd like to sit with a friend: email books@thebookshopbowral.com.au
After you buy your ticket, please let us know if you have dietary requirements: email books@thebookshopbowral.com.au
Covid-safe event: limited tickets available for sale (non-refundable). If you are unwell, please do not attend.
If you are unable to attend this event but would like a signed copy of Care, please call The Bookshop Bowral on 02 4862 1634 or email books@thebookshopbowral.com.au to place your order. Brooke will even dedicate a book to you or a friend.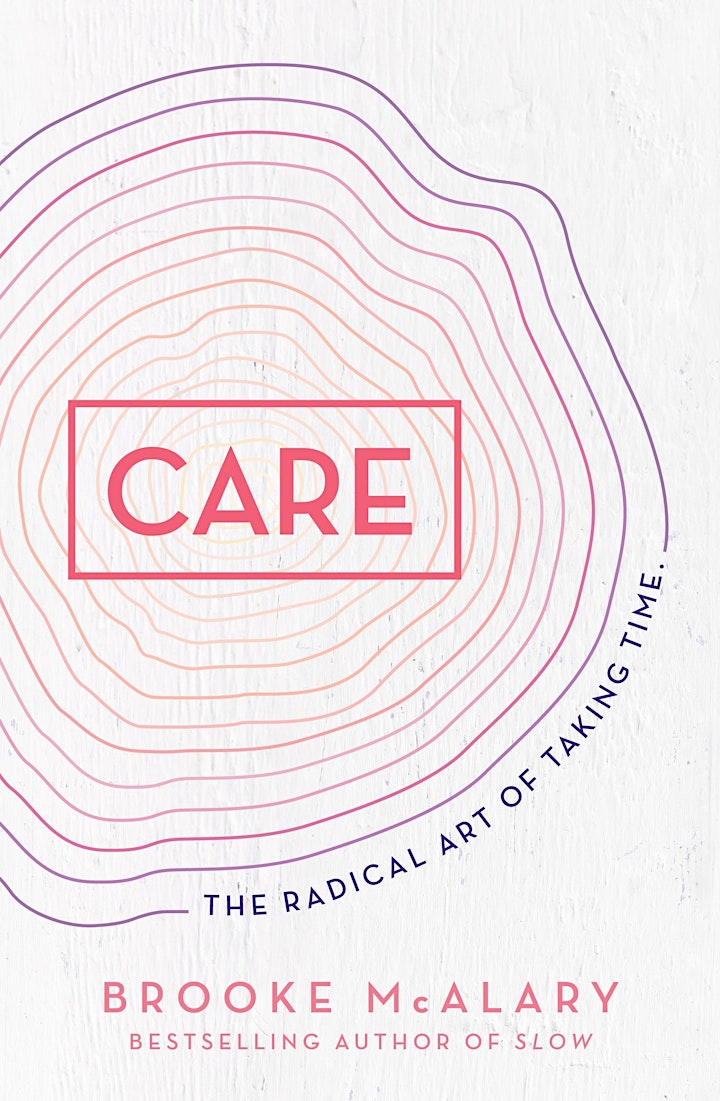 Organiser of Literary Morning Tea with Brooke McAlary