Join us at the Lions Eye Institute's 'Lunch and learn' at City of Perth Library, with Professor David Mackey and complimentary light lunch.
About this event
Lockdown, COVID-19 and increased screen use are all factors in worsening eyesight.
Come down for some light lunch and meet Professor David Mackey, an ophthalmologist and researcher at the Lions Eye Institute (and genetics expert), for his presentation "Inside, Outside. How lockdown has exacerbated the risk for short-sightedness in children."
Due to numbers we kindly ask that you RSVP/book at your earliest convenience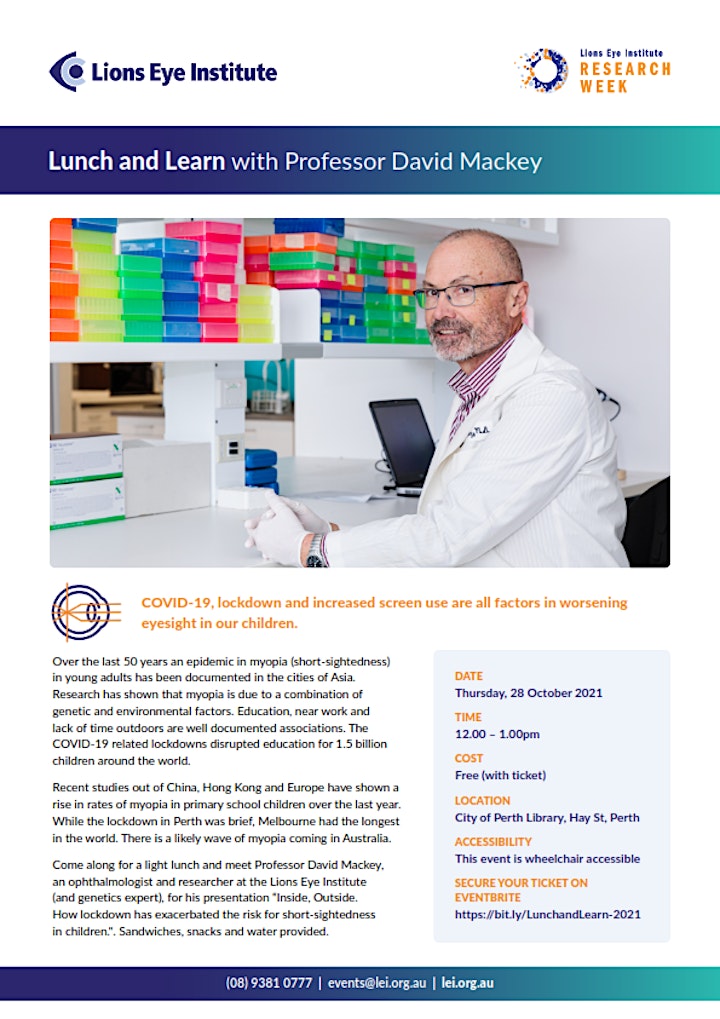 Organiser of Lions Eye Institute's Lunch and Learn with Professor David Mackey