Lino Printing - Discovery Workshop with Christine McCarthy. Learn the art of lino carving and printing in a relaxed, fun atmosphere.
About this event
Christine McCarthy creates inspiring hand coloured lino prints that are renowned worldwide. Inspired by nature, Christine draws upon the lines and texture of plant forms, often juxtaposed with built structures.
With a Diploma of Fine Arts, she creates hand carved lino print designs with such attention to detail, and then hand colours limited edition prints.
In this workshop, Christine will share her skills to creating your own lino print masterpieces. Hand carve your design into lino with a variety of tools and block print your design before finishing with watercolours if you choose.
Workshop Date: Sat 9th Oct 2021
https://christinemccarthy.wordpress.com/
........
This event is subsidised with grant funding under the Discovery for Recovery program, funded by Country Arts SA through the Regional Arts Fund.
You are saving 47% (Thats $45!)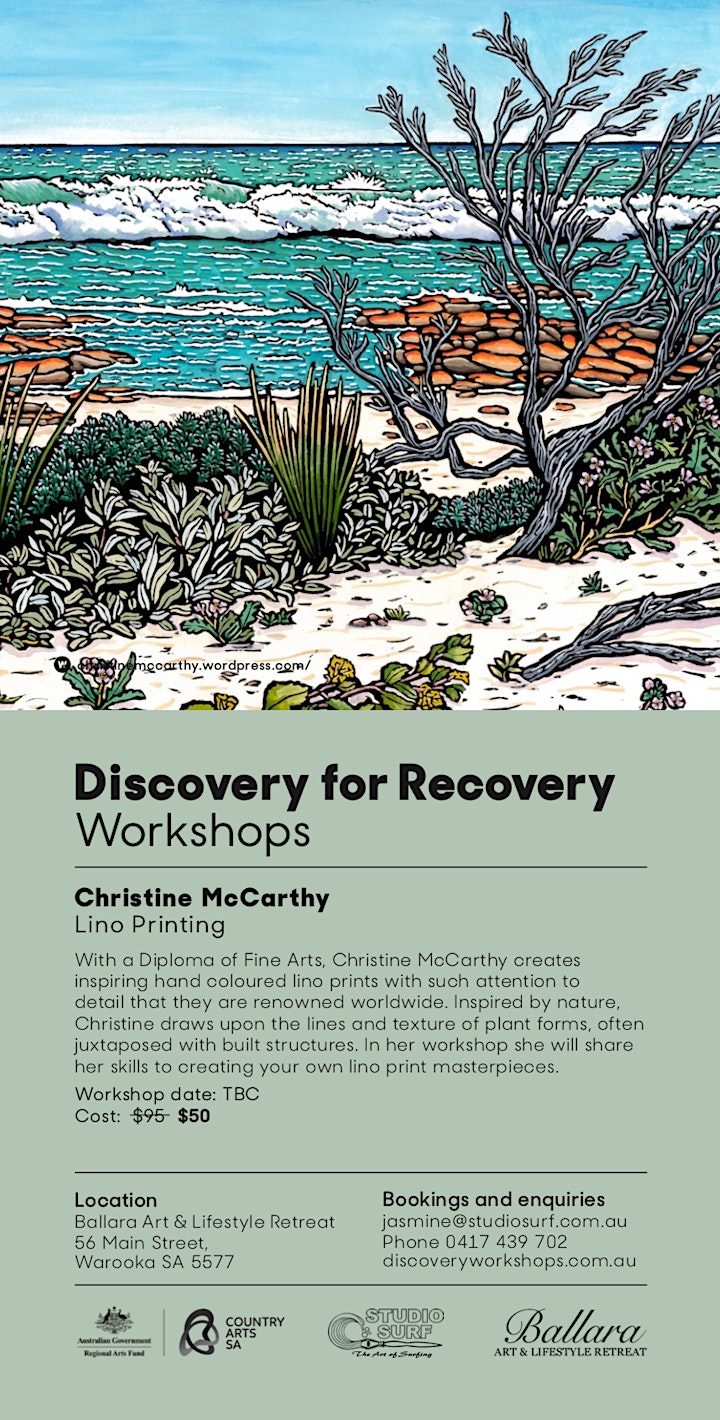 Organizer of Lino Printing - Discovery Workshop with Christine McCarthy