Linking Vitamin B12 with Auto-Immunity & Related Conditions - Sydney, NSW

Sunday, 25 March 2018 from 9:30 am to 4:30 pm (AEDT)
Event Details
Autoimmune disease occurs when the body produces something that harms itself. With many types of autoimmune diseases, predominant conditions include Diabetes, Multiple Sclerosis, Psoriatic Arthritis and Thyroid disease. Patients who have one autoimmune disease tend to develop other autoimmune diseases.
In this one day seminar participants will gain useful clinical insights utilising academic research and case studies on:
* Best practice screening tools including blood pathology, functional and naturopathic diagnostics.
* Pathways for B12 methylation
* Causes of B12 deficiency including:
* Pernicious Anaemia
* Intestinal Permeability
* Inflammatory Bowel Disease
* SIBO
* H. Pylori
* Veganism
* Importance of Intrinsic factor and gastric parietal cells for absorption
* Nutrigenomics/Epi-genetics involved in B12 methylation & other co-factors. MTTR, MUT (MCM), MMAA, MCM, MMAB.
* B12 and the complement system, specifically C3 and C4
* Autoimmune conditions switched on by B12 deficiency
* Dementia/Alzheimers
* Learning disorders in Children
* Cardiovascular Disease
* Cancer
* Medications that interfere with B12 uptake
* Optimising B12 intake. Best sources including foods and supplements

Presenter: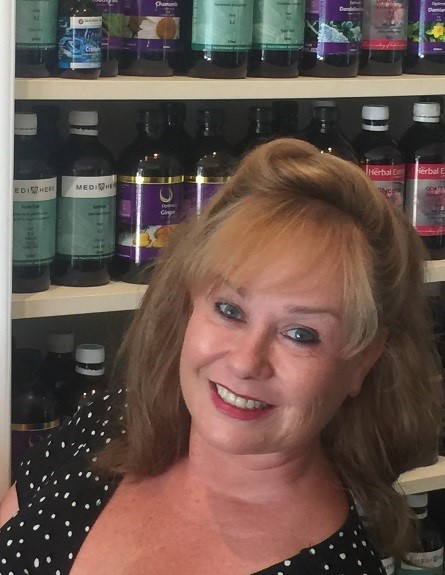 Maxine Haigh-White
Medical Herbalist & Nutritionist
Clinic and Health Food Shop Owner, Complementary Health Practitioner & Mum.
A Nutritionist and Medical herbalist with over 15 years clinical experience. Maxine's extensive qualifications include an Advanced Diploma of Nutritional Medicine, Advanced Diploma of Western Herbal Medicine, Bachelor of Western Herbal Medicine, Masters in Health Science as well as a Graduate Diploma in eLearning Methodology. She is also currently enrolled in a Masters of Mental Health Practice. Former Faculty Head of Herbal Medicine, Senior Lecturer and Clinical Supervisor at Nature Care College and Primary Herbal Medicine Consultant for Cadence Health. Maxine has also presented at seminars and events including the 2016 ATMS summit in Sydney. With more than 32 years of working with software Maxine has developed training courses designed to upskill and develop confidence people returning to the workforce and is currently running training programs at the Northern Beaches Community College as part of the government NDS.
Maxine's busy clinic attracts everything from common family ailments to complex cases. Areas of special interest include B12-related conditions, porphyria and pyrroluria, and other conditions affected by hemoglobin synthesis. Further focus areas include the bridge between epigenetics and nutrition, womens health and menopause. Maxine also supports clients undergoing orthodox cancer treatment, working in conjunction with their medical doctors. She has extensive knowledge of functional and pathology testing. In 2009 Maxine opened a health food store and clinic, reminiscent of a traditional apothecary located in Balgowlah Heights on Sydney's Northern Beaches. The full herbal dispensary and clinic operated exclusively by fully trained Naturopaths allows the general community to pop in for balanced informed health advice, in a warm supportive environment.
General information:
To book: please book via the ATMS website or phone the ATMS office on 1800 456 855.
CPE: 6 CPE points (ATMS policy accrues 1 CPE point for each hour of approved educational time).
ATMS Cancellation policy: bookings cancelled between 7 and 21 days before the seminar date are able to transfer the booking to another seminar. Bookings cancelled with less than 7 days notice before the seminar date will not be entitled to any refund.
Please note - if it is deemed that a seminar is not viable, it may be postponed or cancelled by ATMS. Participants of the seminar would be notified of the postponement or cancellation approximately 1 week before the scheduled date of the seminar.
Please bring your lunch if you wish or purchase nearby.
Notes: the link for viewing the seminar notes will be emailed out to participants one (1) week before the event.  Please familiarise yourself with the content and bring a copy to the event if you wish. A paper copy is not supplied at the event.
Please be aware that it is not permissible to bring children to ATMS seminars.
When & Where

Adina Apartment Hotel Sydney Darling Harbour
55 Shelley Street
Sydney, NSW 2000
Australia

Sunday, 25 March 2018 from 9:30 am to 4:30 pm (AEDT)
Add to my calendar