Linking head, heart and hands: Applying behavioural science for development
Sales Have Ended
Ticket sales have ended
Keep in touch with us in the lead up to our event, share with friends and interact with us on the night: Twitter: follow us at https://twitter.com/TheDevCircle Facebook: https://www.facebook.com/events/214827649121133/ Tags for this event: #meldevcircle #behavioural #insights
Sales Have Ended
Ticket sales have ended
Keep in touch with us in the lead up to our event, share with friends and interact with us on the night: Twitter: follow us at https://twitter.com/TheDevCircle Facebook: https://www.facebook.com/events/214827649121133/ Tags for this event: #meldevcircle #behavioural #insights
Description
Linking head, heart and hands: Applying behavioural science for development
** Sorry - This event is now sold out. You may join the waiting list and we will contact you if any spaces become available **

Melbourne Development Circle presents an evening with Stefan Kaufman, Senior Research Fellow, BehviourWorks Australia (BWA) who will discuss the BWA approach to changing behaviour and how behavioural insights can be applied to development challenges. Stefan will be joined by and Michael Daddo, Managing Partner at The Shannon Company which specialises in behaviour change and communication.
Nearly all development outcomes depend on changing human behaviour, and yet the recent behavioural science 'revolution' in public good work is only just beginning to influence the development sector. Join the Melbourne Development Circle and BehaviourWorks Australia and The Shannon Company as we explore better practices in applying behavioural insights to address development challenges.
Development practitioners work at many levels to contribute towards achieving development outcomes. They can work at the government policy level, they can advocate for change, they can educate, and they can oversee the implementation of infrastructure improvements. However, how do these tasks change if looked at them through the lens of behavioural change?
If creating more awareness through International Days of celebration and half-day workshops were effective at shifting behaviours then we'd have many more of our development challenges worked out by now. Raising awareness and increasing knowledge and skills may be necessary for many development challenges, but it's rarely sufficient, alone, to change behaviour, and changing behaviour is often necessary to deliver development outcomes.
The field of behavioural sciences takes insights from behavioural economics, social psychology, sociology, anthropology and social marketing to provide fresh tools and thinking to 'classic' questions and tasks in understanding problems, designing interventions and learning from them. Whilst behavioural sciences have been applied in sales and marketing for many decades, they've only recently made the jump into mainstream thinking in public policy and non-government sectors, and their use in the development context as a focused disciple is an emerging and growing trend.
Presenter – Dr. Stefan Kaufman, Senior Research Fellow, BehviourWorks Australia
Stefan recently joined BehaviourWorks Australia (BWA), a leading behaviour change research enterprise within the Monash Sustainable Development Institute at Monash University. BWA brings leading behaviour change researchers and practitioners together to find behavioural solutions to social, environmental and organisational problems.
Stefan is on secondment to BWA from EPA Victoria where he is a Senior Knowledge Broker in the Social Science, Intelligence and Analysis Team – a role that involves providing practical advice to staff on applying behavioural and social research thinking to their projects.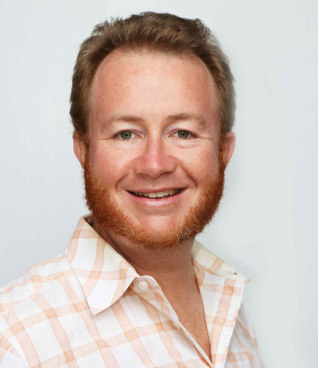 His 17 years' experience in social research and pro-environmental behaviour change includes exposure to a wide variety of sectors including transport, green office programs, climate and health risk communication, energy and business and environmental performance.. The unifying theme in his career is an interest in applied social and behavioural science to help organisations be more effective reflective and effective in what they do.
Stefan will provide an overview of the BehaviourWorks Method, a tried and tested framework for unpacking problems, identifying and prioritising behaviours and trialling/evaluating interventions.
He will also talk about his recent research looking at the application of behavioural insights to projects seeking to address the Sustainable Development Goals (SDGs), and a past project which led him to interview members of the World Bank's Behavioural Insights in Development team.

Presenter – Michael Daddo, Managing Partner, The Shannon Company
Michael has enjoyed a highly a successful career in advertising and marketing both in Australia and in markets around the world. He joined The Shannon Company ten years ago where he has led the development of methodologies that apply behavioural science to change hearts and minds through many campaigns such as the promotion of Industry Super Funds, WorkSafe, Family Violence Prevention, Victorian Responsible Gambling Foundation, Save 000 for Emergencies and This Girl Can for Vic Health that you have likely seen featured in the media.
The Shannon Company is a local leader in bringing together deep behavioural insights with creative insight to inspire people to willingly change their behaviour in ways that improve their lives and that of society as a whole. The Shannon Company is a co-founder and co-funder of the BehavourWorks Australia Consortium.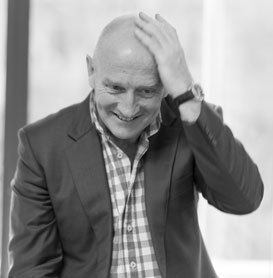 Michael will share some inspiring stories of the application of behaviour change frameworks to successful behaviour change communications and explore the need to understand trust in developing programs to inspire sustained change..
Follow us on Twitter at @thedevcircle. Tags for this event: #meldevcircle #behavioural #insights
The Melbourne Development Circle thanks Monash University and BehaviourWorks Australia for providing a presenter to lead this event.