Description


#LinkedInLocal Sydney Christmas Celebrations!
Wednesday, 27th November 2019, 5.30pm - 7.30pm
Can you belive it? Another year has gone by so fast and we've enabled a year of genuine networking and connecting for all professionals who have attended our events!
Join us and meet the people behind their LinkedIn profiles. Connect with them beyond their job titles, business cards and company names. Take your 'online' connections 'offline' and make a real connection at our #linkedinlocalsydney events. CLICK HERE TO WATCH OUR VIDEO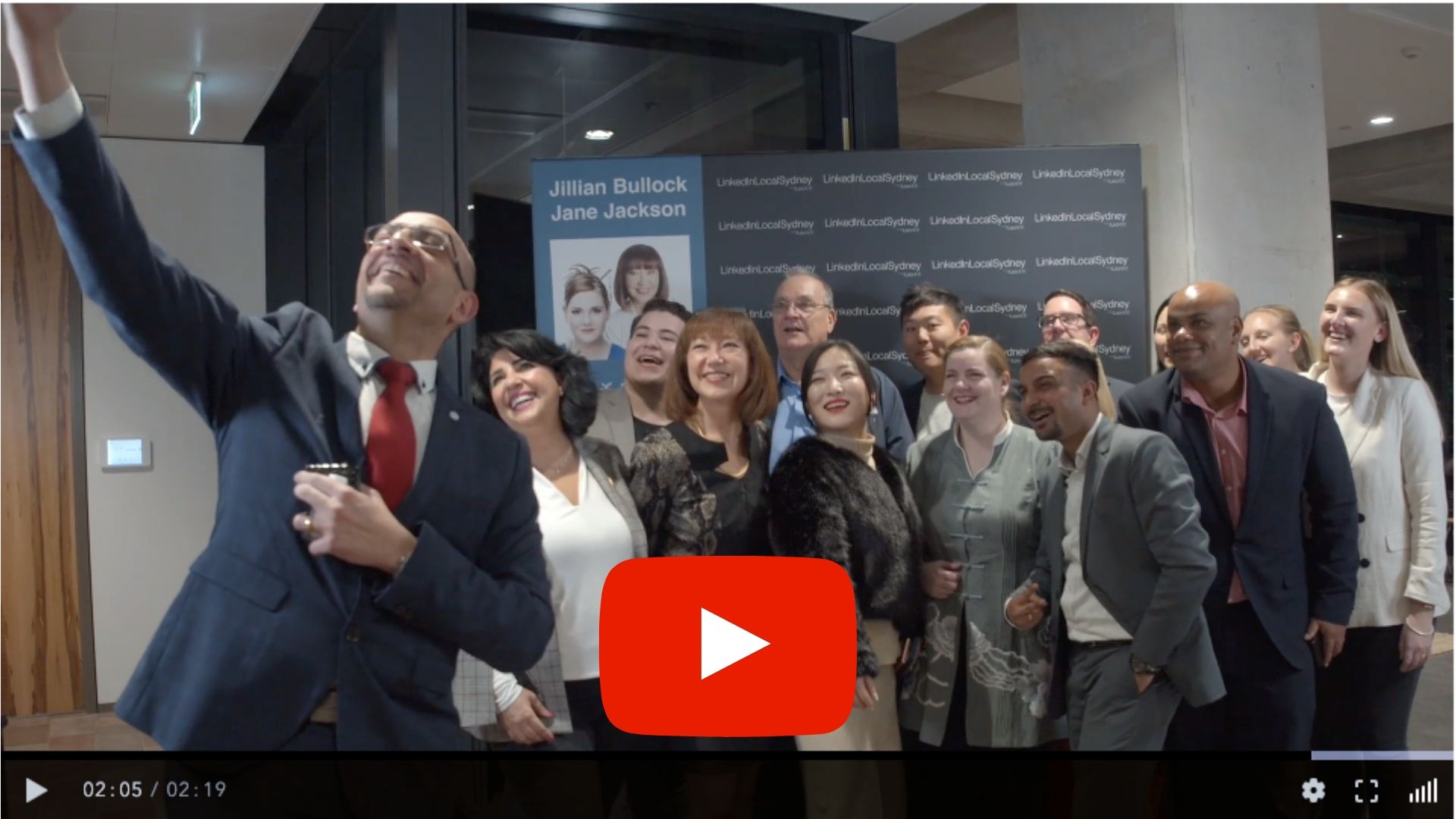 The Executive Centre in Barangaroo is sponsoring us again for our Christmas venue, and what a great location for you to watch a stunning sunset!
Come along, celebrate the festive seasion and get your first drink free. Make new connections while you fill up on delicious canapés, reconnect with those you've not seen for a while and enjoy authentic conversations in a friendly environment with new people.
We have a special CHRISTMAS theme for our event!
We want you to have fun, relax and celebrate making new friends, so we have a special Networking Game for you. We promise, you'll love it and it will certainly help to break the ice head of the festive season!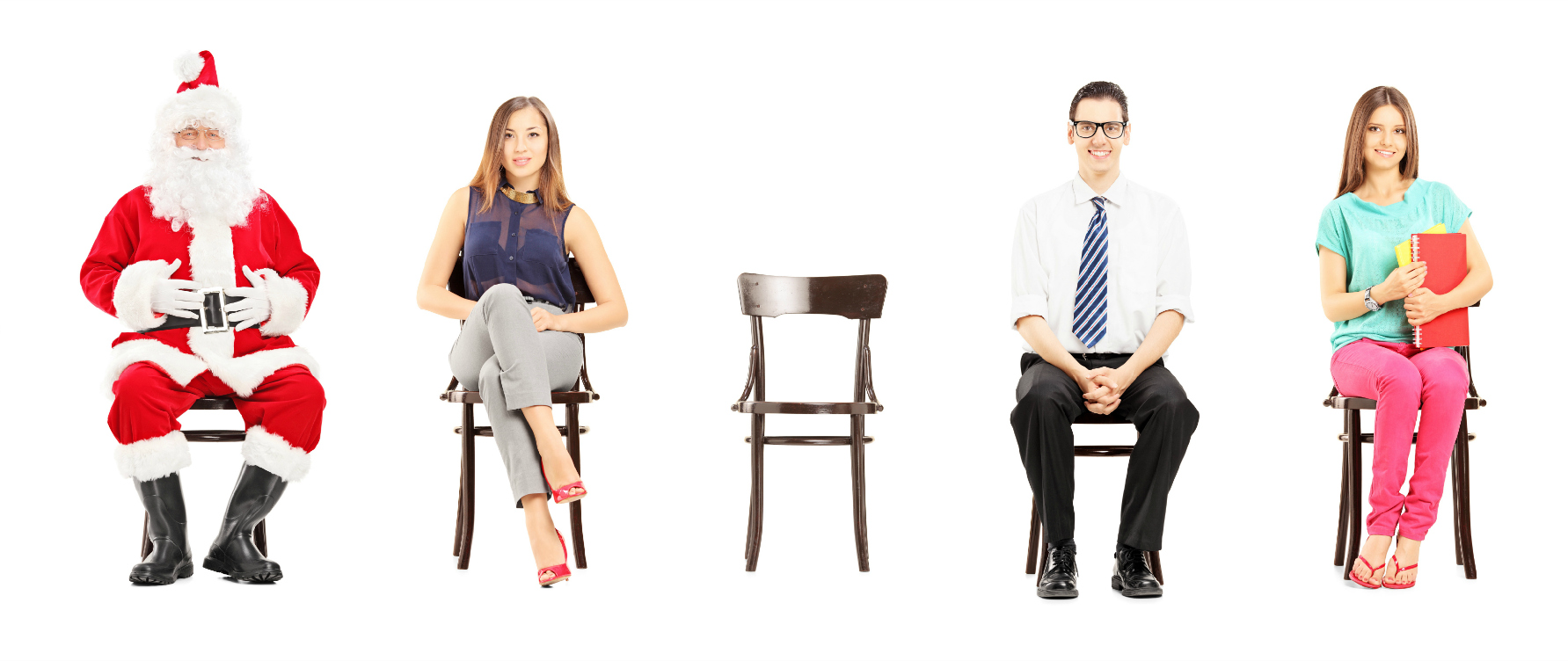 AGENDA
5.30 - 6.15pm

➟ Arrive and enjoy networking at The Executive Centre - beautifully located in Barangaroo west of Sydney's CBD.

Enjoy a complimentary first glass of wine or beer and delicious canapés. There will be a cash bar open all evening.
6.15 - 7.00pm
➟ Introductions by Jillian Bullock, The LinkedIn Ninja Down Under, and Jane Jackson, Career Management and LinkedIn Coach and a word from our sponsor, Quentin Graulich-Delval, at The Executive Centre.
➟ Everyone gets to introduce themselves to enable intentional networking (yes, in a fun environment!)
➟ Then it's time for our Networking Game ... trust us - there's so much to gain from learning how to network the "Jack & Jill" (Jane 'Jacko' Jackson and Jillian LinkedIn Ninja) way!
➟ We'll finish off with a quick LinkedIn tip from both Jillian & Jane and our exciting updates on our podcast, LinkedIn to Jack & Jill, then the night is yours to network and continue talking about the surprises LinkedIn Local Sydney has provided for you!
7.00 - 7.30pm
➟ Networking - get to know the real people behind their LinkedIn profiles, talk about your talents and interests that aren't on your profile, your Christmas plans, make connections and have fun!
Please register for this event. This is a not-for-profit event and costs cover food for the evening and the venue.
Our Sponsors:

PLEASE NOTE
This is a networking event to get to know our LinkedIn community. This is NOT an evening to 'sell' or 'pitch' to each other. We do not encourage:
❎ Actively prospecting for clients or customers
❎ Selling your product or service
❎ Promoting your business
Please help us to keep #linkedinlocal events pitch free and simply celebrate 24 months of LinkedInLocal Sydney events and Christmas.
* During the event we may take photos/videos of the event and promote it on social media. Feel free to share on your own social media too using the hashtag #linkedinlocalsydney - we love to share the love!

FAQ's
1. Are there any prerequisites to attend a #linkedinlocal event?
All that's required is that you have a LinkedIn profile to attend this event and you will not try to 'work the room' and sell to the other attendees.
2. What is #LinkedInLocal?
It's a meetup concept created by Anna McAfee, Erik Eklund, Alexandra Galviz and Manu Goswami. It has taken off globally and events are now hosted in Sydney, London, Montreal, Toronto, London, New York, Barcelona, plus over 1,000 more locations. We are a passionate team from across the world, united around the belief that with authenticity, respect and collaboration we can unlock the door to a prosperous and sustainable living.
3. Are you affiliated with LinkedIn Inc?
#LinkedInLocal was started completely community driven and after two years, now has official affiliation with LinkedIn Inc. Support has climbed through the ranks all the way to CEO Jeff Weiner.
4. Do I need to purchase tickets in ADVANCE?
YES! Please register on this page as we have a limited number of tickets available. Please note: If you are unable to come after registering, you may cancel up to 7 days in advance of the event date.
5. Can I bring a friend?
Yes, please ask them to register on this page or you can register for yourself and your friend/s. Make sure your friend has a LinkedIn profile!
6. What if I have questions?
Please contact Jillian Bullock or Jane Jackson via LinkedIn