LinkedIn Interactive Workshop

Thursday, 9 June 2016 from 9:00 am to 11:00 am (AWST)
Event Details
If you are a Job Seeker or Small Business Owner, there is no better place to be than on LinkedIn.
Stand out from the crowd with a magnetic LinkedIn profile, be found by employers and attract new business opportunities.  Become part of the magic 11 % of people who actually know how to use LinkedIn.  Equip yourself in order to find employers, business opportunities and warm leads.
At this INTERACTIVE workshop
YOU will get an IN-DEPTH understanding of:-
- How best to navigate around the platform 
- My top secrets in creating a powerful profile which stands out from the rest
- How and who to connect to and How to build social influence
- When and how to apply my proven "Five Minutes A Day Strategy." 
You will walk away empowered with knowledge to do it all yourself!
** PLUS - A unique NEW group opportunity offered only to all workshop attendees **
Workshop Notes:-
Registration starts from 8:45 am
A laptop is preferable
Ensure you have your LinkedIn email login and password details available on the day
Please give 3 days' written notice to the organiser, should you not be able to attend the workshop
Notes about the venue:-
Complimentary Wifi provided; to ensure you have maximum speed connect to the internet using your phone or dongle.  
Limited power connections are available. 
Complimentary in-room tea, coffee and treats provided.  
The venue is modern and with ample space for all attendees. 
What others are saying:-
Chaleen, 
Thank you for the training and support you have given me. I so appreciate your willingness to 'go the extra mile' and making sure I'm on track 
Jan
April 25, 2016, Jan was Chaleen's client
Author, Blogger, Content Writer
I attended the ECU How2Linkedin that Chaleen presented. As always Chaleen was the ultimate professional en knowledgeable presenter. Chaleen is passionate about making Linkedin work for her clients.
February 8, 2016, Marlize was Chaleen's client

Head of Science at Lake Joondalup Baptist College
Charleen is a astute and innovative social media specialist. Her recent presentation at Lake Joondalup Baptist College on how to understand and improve your profile at LinkedIn was clear, informative and intuitive. The session was well received.
February 3, 2016, Peter was Chaleen's client         
Cash Flow Management Specialist assisting companies with cashflow strategy, forecasting & budgeting
Chaleen was charming and professional as always, she covered the material in a manner that was easy to understand and the fact that we all used our own laptops and tablets to build and modify our online profiles was ideal. The workshop was very interactive with lots of handy tips to refine and to get the best benefit from our LinkedIn presence, also how best to network with new connections. The most important thing I take away from Chaleen's course that will remain with me as long as I am on social media is 'To post with integrity'less
November 12, 2015, Maylene was Chaleen's client

Graduate Mechatronics Engineer and Computer Scientist
Chaleen and I met through a mutual enthusiasm for providing information and tools for the next generation of job ready University graduates. Chaleen presented a Linkedin Workshop held at Edith Cowan University to an audience of students and professionals, the workshop was well researched, relevant, and engaging. Those in attendance spoke praise of the clear and concise manner in which information was presented, and the personal anecdotes provided to maximise success. 

In a highly competitive job market Chaleen's wisdom is crucial for those who wish to create their personal brand. Chaleen was a joy to work with and I look forward to future collaborations. less
November 25, 2015, Tamzin was with another company when working with Chaleen at Chaleen Botha

Injury Management Consultant with strong emphasis on relationships, negotiations and liaison for a return to work
I have met Chaleen at one of the LinkedIn Workshops and quickly realised she is a natural networker. She is very knowledgeable on aspects of social media, (and most other topics!) and I regard her as a trusted and reliable contact. I cannot recommend her highly enough as she is a specialist in her field. 
November 8, 2015, Theresa was Chaleen's client     
Providing the Means to Achieve your Dreams
It is with great enthusiasm that I would like to write you this recommendation letter regarding: 
LinkedIn Workshop hosted by Social Media Specialist, Chaleen Botha. 

Chaleen is a true Educator, sharing her vast knowledge on Social Media profiles, with grace and style that motivates and inspire. Her workshops is innovative, personal and informative. 

'Recommendation - a suggestion or proposal as to the best course of action, especially one put forward by an authoritative body' – and Chaleen Botha is definitively an authority on LinkedIn etiquette and how best to maximize your online presence / brand. 

It is without a trace of hesitation that I endorse Chaleen Botha's LinkedIn Workshop! You cannot go wrong with this one! 
less
August 15, 2015, Ronell (Nell) was Chaleen's client                        
Expert UniVerse and Pick Developer
Having a healthy skepticism of the internet I'd always considered Linked In to be something you join, but you pay little attention to, because it really doesn't matter. Then I came to Australia, and I discovered that Linked In is the first go-to place when looking for a new hire to fill a position. Suddenly I needed a Linked In profile, and I had no idea how to next do this. I was recommended to approach Chaleen - what a wonder! Not only do I now have superb profile, within 3 days of it being put up I've been contacted and asked if I can do a conversion task for a Sydney company. 

She interpreted my over zealous resume into something that catches the eye but doesn't over state. Her questions showed an insight into what it is prospective employers would be looking for, and she is so informative. I would truly recommend Chaleen if you want to be noticed, and you want to keep on being noticed!less
July 28, 2015, Dennis was Chaleen's client
Project Management | Tailings Dam Operations | Tailings Dam Design | Civil Engineering
I already had a LinkedIn profile and thought that it was already pretty good. After spending only an hour with Chaleen my profile looked much better and I went away with a greater knowledge on how to use LinkedIn for business development. 

The hour spent with her and learning from her, is a great investment into any business' future.
July 25, 2015, Andries was Chaleen's client
Developer and trainer of emerging leaders and new managers.
I am not very tech savvy and Chaleen showed the patience and knowledge to not only teach me to increase my profile, but also gave my site a complete audit. 

My rankings shot up and I highly recommend her for her competence and care about each client. 
Business and Investment Lender at Quantum Credit
Chaleen has a passion for social media and is a pleasure to work with. Nothing is too much trouble and if she doesn't know something she is tenacious and will work it out. If you need help in "spreading your message", with integrity, you can't go wrong.
Wills ★ Estate Planning ★ Speaker
Chaleen has extensive knowledge on using social media as a business tool. She has lots of tips on using social media that any business would be worth knowing and using. Chaleen introduced me to Facebook (as a business marketing tool) and I was completely surprised at the amount of business I received (and still receive!) via Facebook. I found Chaleen to be genuine, reliable and most importantly, passionate about helping business owners increase their business exposure via Social Media.
Property Lawyer | Project Counsel | Employment Solicitor
It is easy to see why Chaleen has so many clients/fans. Her advice is concise and relevant with a strong focus on building genuine relationships. Her approach is refreshing in a digital world awash with status updates and cat photos. 
Thank you for your guidance and sincere support. 
Editor: Merise, your magazine for migration inspiration
Chaleen is a natural marketer and social media expert, always thinking outside the box to get the best possible exposure. A rare combination of accounting and marketing skills rolled into one!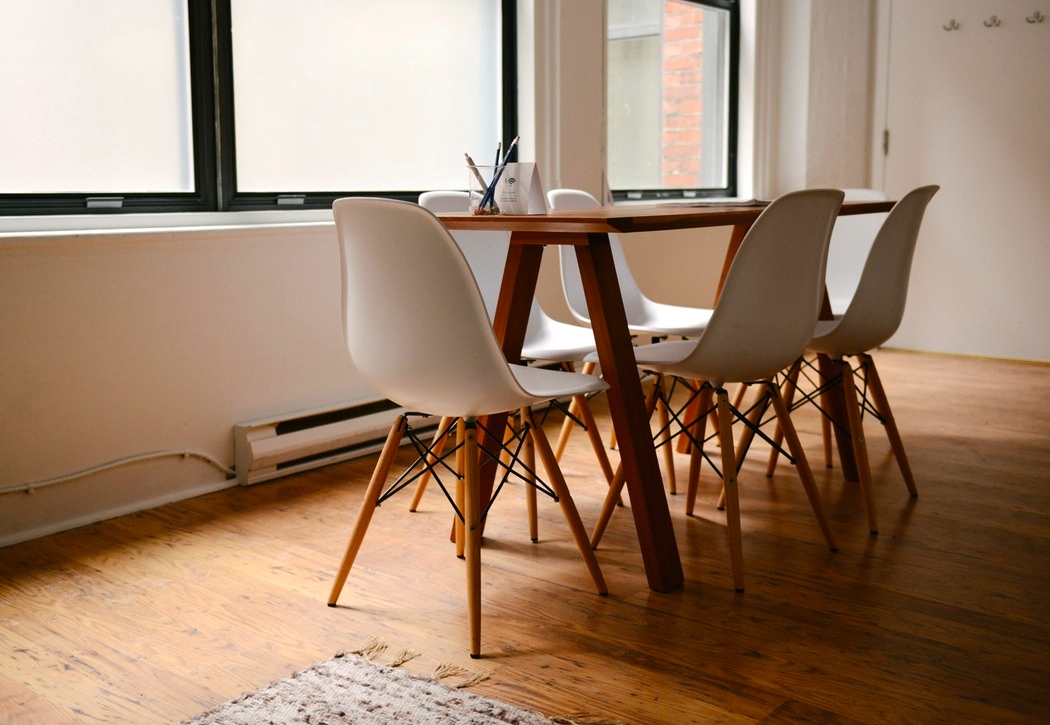 I cannot wait to meet you! 
When & Where

The Venue Perth
40 Berriman Drive
Wangara
Perth, WA 6065
Australia

Thursday, 9 June 2016 from 9:00 am to 11:00 am (AWST)
Add to my calendar
Organiser
Why choose and book for this workshop?  
My hands-on, value for money and easy to understand approach is what attendees appreciate most.

 I currently have 78+ written recommendations from clients on my LinkedIn profile

Need business leads and want to grow your business?  I understand business, I qualified as an accountant and have had my own successful businesses for over 30 years.  
Looking for a job?

I have a thorough understanding of job hunting and have written a 

blog titled "How to Land a Job in Australia", with over 21 695 views to date and a retweet from social media A-lister Dave Kerpen. Furthermore, I started a Jobs Group in 2012 and now have over 28 708 members.

Once you have attended my workshop, you become a member of my Master LinkedIn Group, and it is completely FREE 
What have I done in the LinkedIn space?
Completed countless LinkedIn profiles for my clients here in Australia and Overseas.  

I have presented many of my own LinkedIn workshops, including for Suncorp management, Edith Cowan University, City of Wanneroo, networking groups and a private school. 

Other invitations have been from a social media school in Shanghai, an Accounting Franchisor and two of the town councils in Perth.

I train regularly with the World's Number 1 authority on LinkedIn, listen to popular LinkedIn podcasts and read widely on a daily basis to keep abreast of the changes.  Most importantly, I am a very active user of LinkedIn and involved in my LinkedIn community.
Exciting projects which I have been involved in, include:
Having my written iReport covered on CNN television.  
Creating several online communities; including my Facebook Jobs groups with a membership of more than 28 050 members.   
Ranking #1 for "most viewed professionals similar to you" on LinkedIn by applying my "Five Minute A Day LinkedIn Strategy".   
My Specialities Are: 
LinkedIn Profiles and Coaching
LinkedIn Workshops
Branding
Business Development
At chaleenbotha.com I firmly believe that social networking is a form of social insurance of which we all can never have enough of!
https://au.linkedin.com/in/chaleenbotha 
http://chaleenbotha.com/contact/