Limestone Coast Writing Inquiry Group 2018

Saturday, 17 February 2018 from 9:30 am to 1:00 pm (ACDT)
Event Details
Limestone Coast Writing Inquiry Group
Year-long Collaborative Inquiry and Support for the Teaching of Writing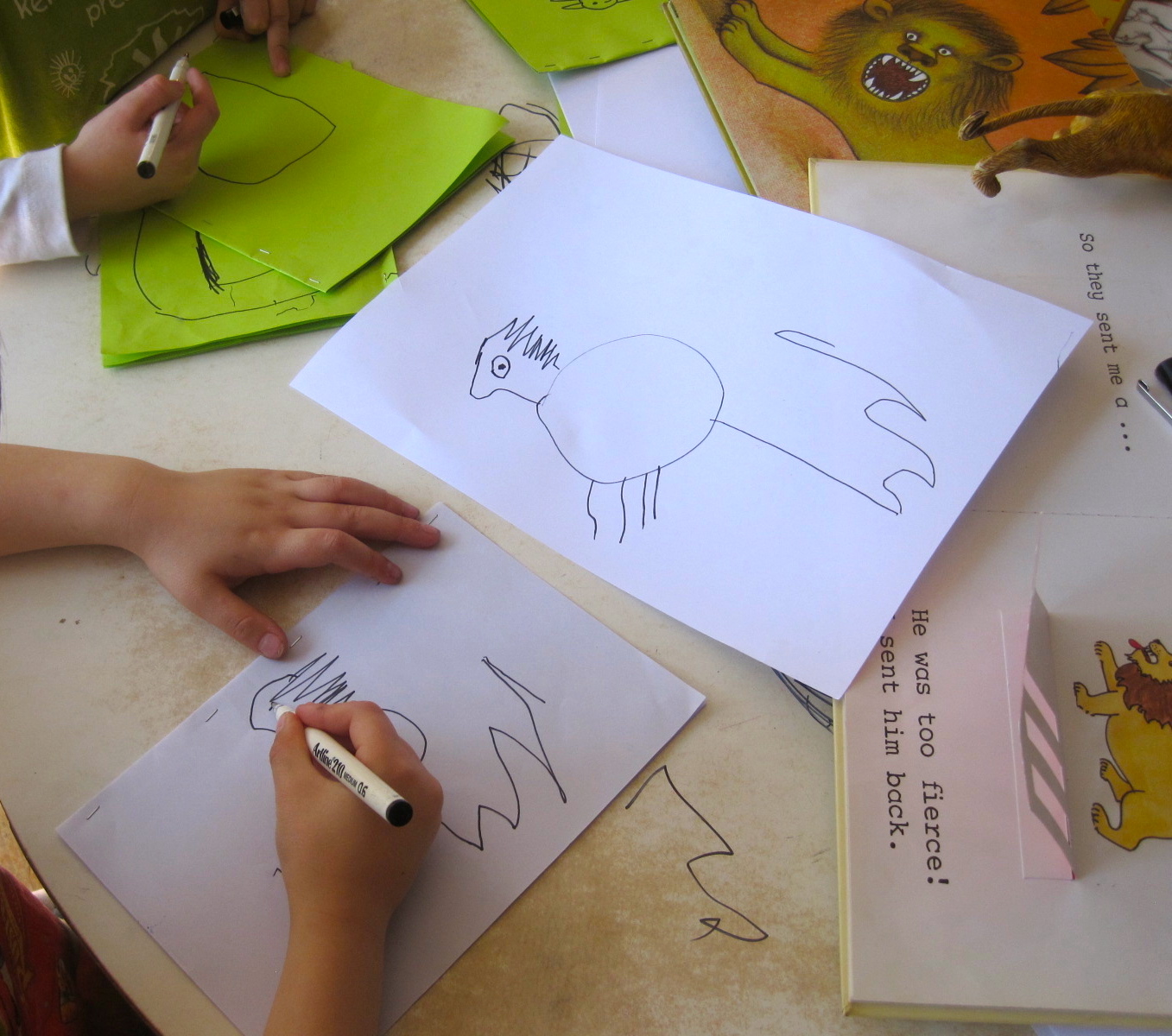 Join a small group of like-minded educators from kindergartens (preschools) and primary school settings to deepen your understanding about the pedagogy of Bookmaking and Writing Workshop.
This Study Group is most suited to educators who have previously participated in our Introductory courses  or worked with Lisa Burman &/or Matt Glover. It will assume the background knowledge from the "I Am a Writer - Introduction to Making Books Approach with 3-8 Year Olds" or the "Introduction to Writer's Notebooks" workshops. 
These are Pedagogical Inquiry Groups - not workshops. We created these Inquiry Groups for all the educators who have participated in the Introductory Mini Courses and who are looking to extend and enrich their pedagogy of writing. The facilitators follow the interests and questions from the group and facilitate dialogue where teachers troubleshoot, inspire and support each other.  It is important to understand that these are NOT facilitated like a workshop where everything is pre-prepared. 
It is a forum for educators to support educators, sharing ideas and strategies, engaging in dialogue, often with a focus sparked by your interests and provocations provided by the team from Lisa Burman Consultants. We hope the group will include a range of educators who are working with children from 3-13 years of age, as this will enrich the dialogue.
What participants in the 2017 Study Group have to say:
"I have absolutely loved being part of the Limestone Coast Writing Inquiry Group this year. Anna, Olivia and Kathia did a wonderful job of facilitating engaging, insightful and thought-provoking meetings. There was great conversation and information sharing so I always walked away with ample fresh ideas and feeling invigorated."   (Kiah, Year F/1 Teacher)
The Inquiry Group will comprise 2 modes for learning (face-to-face & online):
1. One Saturday Session:  (3 1/2 hours) each term. This will be facilitated by Olivia Thomas, Kathia Martin and Anna Copping, who have been working closely with Lisa Burman for the past two years. These sessions will respond to your questions and interests rather than be a workshop or presentation. Term 1's Saturday Session will be held at Penola Primary School, with subsequent session venues negotiated by the group. 9:30am - 1:00pm

Term 1: Saturday 17 February
Term 2: Saturday 26 May
Term 3: Saturday 18 August
Term 4: Saturday 10 November
(dates are subject to change)
2.  Private FaceBook page where you will be invited to share ideas, successes and ask questions of each other. Moderated by the team at Lisa Burman Consultants, who post articles, blog posts and other resources to support your bookmaking with young writers.
(This year-long project will provide 25 hours of professional learning time if you access the FB page just once a week/fortnight. A Certificate of Participation for 25 hours is issued after the final Saturday Session.)
Please note: payment is strictly by credit card via Eventbrite only. Tax invoices are provided immediately should you require reimbursement from your site. Manual invoicing is not available.
Save This Event
When & Where

Penola Primary School
Riddoch Street Penola
Penola, SA 5277
Australia

Saturday, 17 February 2018 from 9:30 am to 1:00 pm (ACDT)
Add to my calendar
Organiser
Olivia Thomas, Anna Copping & Kathia Martin
Olivia Thomas
Olivia is an Early Years educator with a background across child care, kindergarten and school settings. She currently works at Penola Primary as a coordinator of quality teaching and learning.  Olivia leads the learning of teachers from the early to primary years through her work as Early Years Coach, with a focus on playful literacies. She is passionate about developmentally appropriate practice and allowing children time to construct their understanding of the world, particularly through play. 
Anna Copping
Anna is an experienced educator who has taught Foundation to Year 7, however, her passion is in Early Years education, playful pedagogies and student well-being.  She currently teaches a Foundation/Year 1 class, as well as holding the role of Intervention and Student Well-being Coordinator.  Anna believes that working collaboratively with children and their families is key to children's success and that the role of educators is to develop the whole child – social/emotional, academic, intellectual and physical.
Kathia Martin
Kathia Martin is a kindergarten teacher in an Integrated Early Childhood Centre in Penola. She has been passionate about implementing and mentoring other educators to embed bookmaking into everyday practices and to make it inviting and accessible to all children. Her other passion is outdoor learning environments, using loose parts and the natural environment to ignite children's curiosity to wonder, question, problem solve and develop deep thinking.
Limestone Coast Writing Inquiry Group 2018