Life & Times Of Jack Mundey Film - Save Willow Grove Fundraiser
Screening of the new documentary on the life and Times of Jack Mundey held by NPRAG to raise funds for Save Willow Grove campaign
About this event
North Parramatta Residents Action Group will screen the latest documentary on the Life and Times of Jack Mundey titled ' Dare to Struggle - Dare to Win' by film makers Jill Hickson and John Reynolds Friday 18th June at ICE ( Information Cultural Exchange) in Parramatta.
This short film pays tribute to Mundey and his radical team that fought for better job safety, solidarity to First Nations peoples and for the black and green bans that saved many heritage and environmentally significant sites.
The Greenban on Willow Grove was the final greenban that Jack was consulted on and in June 2020 it was called in his honour by the CFMEU.
This event is a fundraiser for legal fees for the North Parramatta Residents Action Group case in the Land and Environment Court case against the State Government.
Tickets include two drinks and snacks. Covid Safety Regulations will be followed.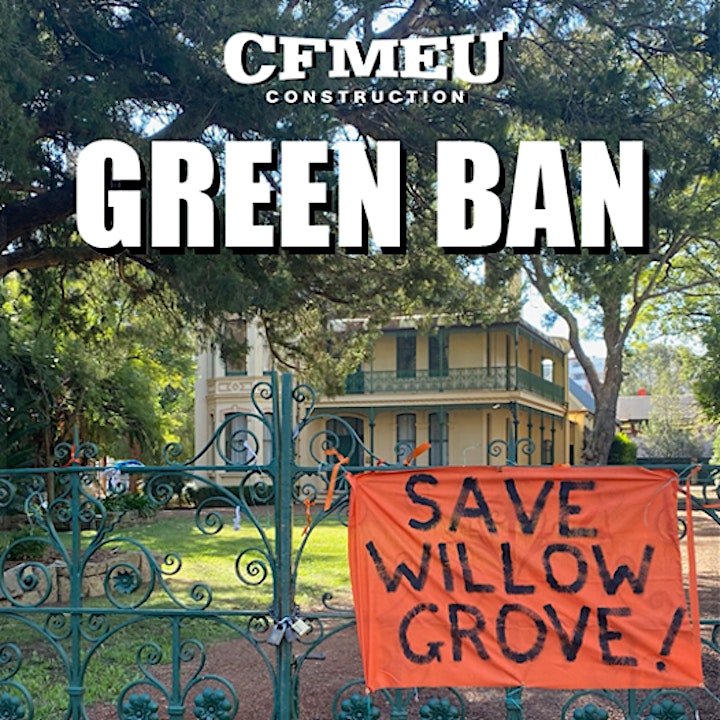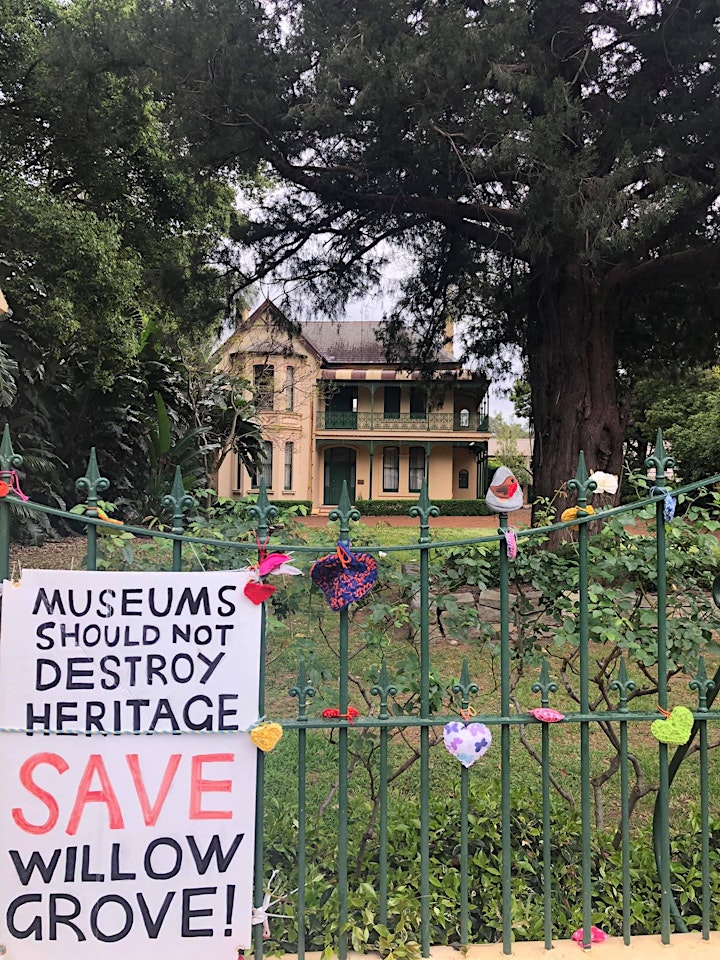 Organiser of Life & Times Of Jack Mundey Film - Save Willow Grove Fundraiser