Location
Olinda Tea House
86A Olinda-Monbulk Road
Olinda, VIC 3788
Australia
Held in the Dandenong Ranges, the Life Reloaded Masterclass is for anybody who is hungry for change and ready to live their best life!
About this event
"This program will help you understand why your life is the way it is, and you can learn how to change it." - Paul Elliott
The Life Reloaded Masterclass is for anybody who is hungry for change. If you are ready to take full responsibility of your own life, and truly start living, we will show you how to...
Bust through limiting beliefs and negative self talk
Gain greater confidence to pursue your dreams
Start heading in the right direction with inspired action
Release the fears, doubts and worries that stop you from getting what you want
Use success principles to create a more fulfilling life
Discover your mojo again, feeling energised and on purpose
Gain clarity on the areas of your life that you feel confused and stuck​
Open yourself to infinite opportunity
This Masterclass has been designed around the idea that every single human being can truly have the life they have always dreamed of, once they learn how to use their greatest asset; their mind.
These principles can be applied to any area that you'd like better results - From your relationships, work, business, finances, or that dream that you still have gripped so tightly, yet you're too afraid to bring it into expression.
We aim to show you that life is too short to have mediocre experiences. The team behind these events truly believes that everyone is worthy of a wonderful life... And we want to show you how!
The Life Reloaded Masterclass is a one-day event that combines over 18 years of research and experience in human potential.
Based on neuroscience, epigenetics, success principles and quantum physics, this Masterclass will show you how to overhaul the results you simply don't like.
It is designed to help you take charge of the reigns and get you moving in the direction that you want to go.
If you have ever wondered what genuinely makes people happy, successful, creatively fulfilled, and living their best life and you want what they have... then this Masterclass is for you.
"It encouraged me to delve deeply into the changes I need to make to create the life I desire and to become the person I want to be" - Business Owner (name withheld)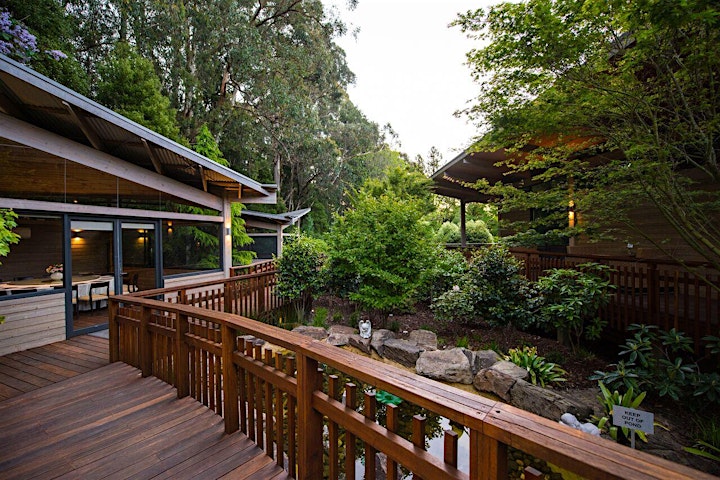 Your day away from it all Includes:
A seat at the Life Changing "Life Reloaded" Masterclass
Course Notes/Workbook
Choose your lunch from a selection of 3 Chef prepared meals.
Glass of Wine
Life Changing Principles that you can apply immediately... and so much more
Meet Your Facilitator: Georgia Ellis
Georgia is the creator of Blue Chip Minds, Conscious Architects of Life, Life Reloaded, A Fulfilled Life & Rise Up Masterclasses and the "Ellis in Wunderland" podcast. She specialises in delivering high-impact, practical and integrated training and coaching. Georgia has taught individuals and teams in Asia, the UAE, UK, USA and Australia how to align their mind to success.
Georgia is passionate about building self-awareness in organisations and individuals globally. She is well regarded for her ability to empower individuals and organisations to make their personal and professional goals a reality.
Georgia believes that as an individual makes positive personal shifts the world we share together begins to change in a positive way too. She is on a mission to help organisations and individuals thrive and to be an integral part in building a world where more people experience exponential growth through self mastery. She see's self mastery as the cornerstone living a fulfilled life and knows that through self awareness, people finally step up in life causing a positive ripple affect in their organisation, business, career, team, family, social circles, community and the world we all live in.
With her skills and expertise, Georgia provides an abundance of knowledge and experience to her clients and her mission is to help clients unleash their full potential and achieve their personal goals.
Georgia has been featured on:
100.9FM Noongar Radio (Western Australia) Strong Minds Show.