Description
Life Off Grid is a film about people who have chosen to build their lives around renewable energy, with beautiful, inspiring, and often challenging results.
Jonathan Taggart and Phillip Vannini spent two years travelling across Canada to find 200 off-gridders and visit them in their homes. They met off-gridders in every single province and territory and through their film they narrated our travels and chronicled in depth the experiences, challenges, inventions, aspirations, and ways of life of people who have chosen to radically re-invent daily life in a dramatically innovative but also quite traditional way.
~
Join us for this wondrous evening of film, live music, chocolate tasting and a delicious vegan gluten free canapé/finger food dinner!

~


CHOCOLATE TASTING - THE CHOCOLATE YOGI
Raw, organic, vegan, dairy-free, gluten-free, handmade, fair-trade, locally made and simply delicious chocolate :-)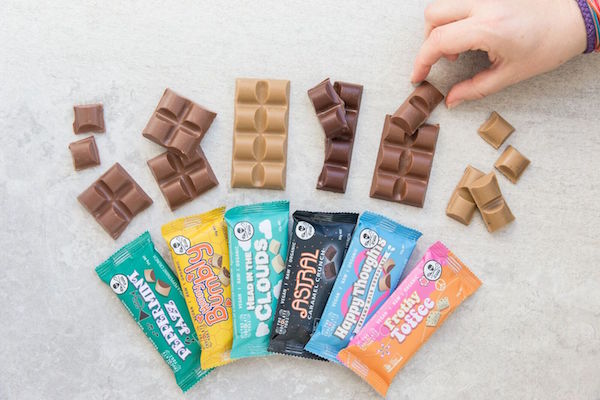 www.thechocolateyogi.com.au
LIVE MUSIC with KELSIE RIMMER

Kelsie Rimmer is a Melbourne-based singer/songwriter and producer, known for her ambient style, insightful lyrics and unique voice which has often been described as 'Angelic'.
Best known for her appearances on the The Voice Australia, Kelsie has performed all across the country at iconic Australian venues such as The Governor Hindmarsh Hotel Adelaide and The Corner Hotel Melbourne.
After launching her self-produced EP 'Runaway' at The Workers Club late last year, Kelsie is continuing to make waves in the Melbourne music scene with her mesmerising musical creations.
Check out some of her music on youtube here: https://www.youtube.com/user/KelsiePaiige/videos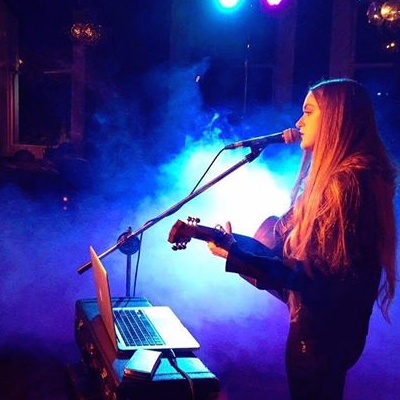 DINNER by Alisha's Café Collective
Your ticket price includes a light but nourishing, delicious six dish, vegan, gluten-free standing-mingle canapé dinner by our caterer Alisha's Cafe Collective. Alisha's Cafe Collective is a passion project, fueled by the heart and soul of Husna Pasha. Husna is dedicated to bringing people together and empowering them through laughter and an appreciation of difference. "Alisha" is a portmanteau of Aliyah and Shahan, the names of Pasha's children with husband and co-owner Nicolas Rangasamy-Shakeel. Alisha's Cafe Collective menu is plant-based, and most dishes are inspired by Rangasamy-Shakeels' Mauritian and Pasha's Indian heritage. A portion of the cafe's profits are donated to a charity nominated by the community and presented at monthly events.
~ Menu ~
* Yellow Masala Spiced Baby Chat Potatoes with Coconut Chutney
* Mauritian Falafel with Spicy Sauce.
* Mushroom, Tomato and Basil Arancini ball with Pesto
* Beetroot and Mashed Potato Croquettes
* Vegetarian Samosa With Coconut Mint Sauce
* Mint Bliss Balls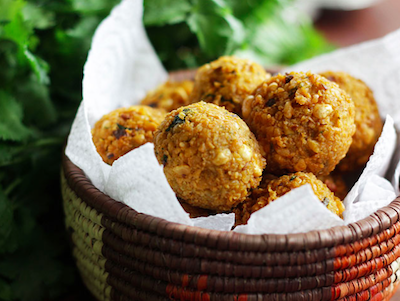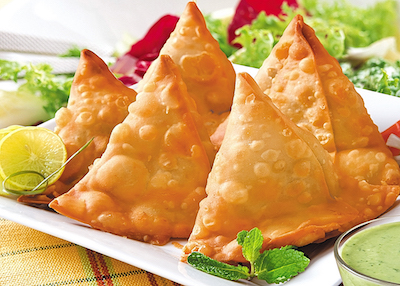 Program:
5.45pm: Doors open
6.00pm: Live music and chocolate tasting
6.30pm: Film (85 mins duration)
8pm: Dinner

Investment:
(includes film, music, chocolate tasting and dinner!)
A portion of your ticket purchase supports the film maker! Thank you for supporting independent film making :-)
Adults = $40
Students/Pensioners/concession = $35

Refund policy:
* Please note that tickets are NOT refundable if you change your mind or are unable to make it on the day. Your tickets cannot be changed to another date. They may however be given to a friend to attend.

Getting there:
Please consider using sustainable transport to travel to the venue :-)
Walk: Kindred Studio is ten mins walk from Seddon Train Station
Parking: There is ample free parking on Harris Street and Cowper St.

Accessiblity:
The venue is fully wheelchair accessible.

Enquiries:
kjstaton@icloud.com
Subscribe to our Films For Change E-invites!
Follow Films For Change on FB