Description
You are expected to:
Perform, achieve, become, lead, make, do, earn, have, show growth, ...
While they want you to:
Support, understand, adjust, accomodate, inspire, be flexible, give freedom, have time, ...
Aaaaaahhhhh!!!!!
How many times where you misunderstood, undervalued or even disrespected, and you felt powerless to do something about it?!

Impersonal & cold systems, competitive environments, unforgiving authorities, are all parts of how we find ourselves time and again in alienation, misunderstanding or even shamed.

I know, this is a big problem for many hard working executives and business owners.

This

ongoing

stress is detremental!
It can lead to lack of confidence, low self-esteem and even to the loss of motivation to pursue your career. These feelings and the sense of powerlessness are almost unavoidable!

So many professionals suffer from them.

If you have been in such situations and find it familiar and frustrating, then listen carefully because this is for you!

We have some Great news:

You have the power to change it all!

You can lead your life in a way that gives no power to those events, systems or even authorities!

You can direct the energy to your personal Autonomy, Positivity and Freedom of Choice!

By unlocking your inner Love, Inspiration, and wisdom, you will find that you are capable to overcome the challenge!
That you are powerful.

and,
That you can do the leap towards your own unique,
Balanced Life Experience!

In this day workshop, you will find Clarity and become empowered to act wisely and constructively.
Your Colleagues and superiors will see and admire your strengths!

We have been helping hundreds of professionals suffering from these situations, to build a life of Wellness, Strength, Balance, and powerful positive impacts!

We know with certainty that you are able to overcome and transform your experience and potentially become a change agent!

This is just one example of our client regaining herself and stepping into her true power!

After working with us, she wrote:

"For the first time in my life, I looked in the mirror and saw myself! Such an inspirational, empowering, and incredible experience that I will carry with me forever. I cannot find the words for my gratitude and amazement of this experience. If you are looking to change your life, allow this workshop to be your first step. You will not be disappointed."

Aleish Cleaver, Early Childhood Educator, Adelaide.

With such a realisation how could you not be a source of significant transformation and elevation for the place of your work, your family and even the whole of society!

In this workshop you can really open up for a new way of understanding your feelings, transforming your experience while impacting others effortlessly!

The workshop can offer a transformation in the way you experience challenging situations!

You will discover and develop:

1. Caring Self Love & a Capacity for Greater Connection with others
2. Your Unique Character Strengths and Gifts
3. Capacity for Genuine Connection with your Flow & Intuition
4. Your True Life Direction & Values
5. An inspiration to Craft your Self-Realization & Total Wellness
6. Healthy Lifestyle Practices that will uplift your everyday experience!

We have been Coaching hundreds of people to get over their self Limiting Complexes and Experience true Life Transformations!

So,

We KNOW that You Can Achieve Whole-Round-Wellness, and free yourself from Stress!
In Your Body, Mind, Spirit, and the World around you!

We call it Total Wellness and we work with you to cultivate your body to Unpresedent Health, Your Mind to Unstoppable Direction, and Your Heart to open to Unlimited Love in your Inner-Being and Relationships.

We explore with you your aspirations to create Aligned Goals that not only SMART but SMARTEST too!

These Goals will carry you to where you really want to be!

Cutting away any whirlpools you may have been stuck with.

You will find yourself moving faster than ever, and reach your Goals of un-parallel health, clear life direction, and true purpose, with ease.

Surrounded and supported by Like Minded people dedicated to their Total Wellness success.

The path is one of inner and outer action, and the key is balance and clarity.

What if you could become the person you know you can be?!

This Workshop will open you a door...

So if you read up to here it means you are seriouse about this! So you better secure your spot fast!

---
The Team: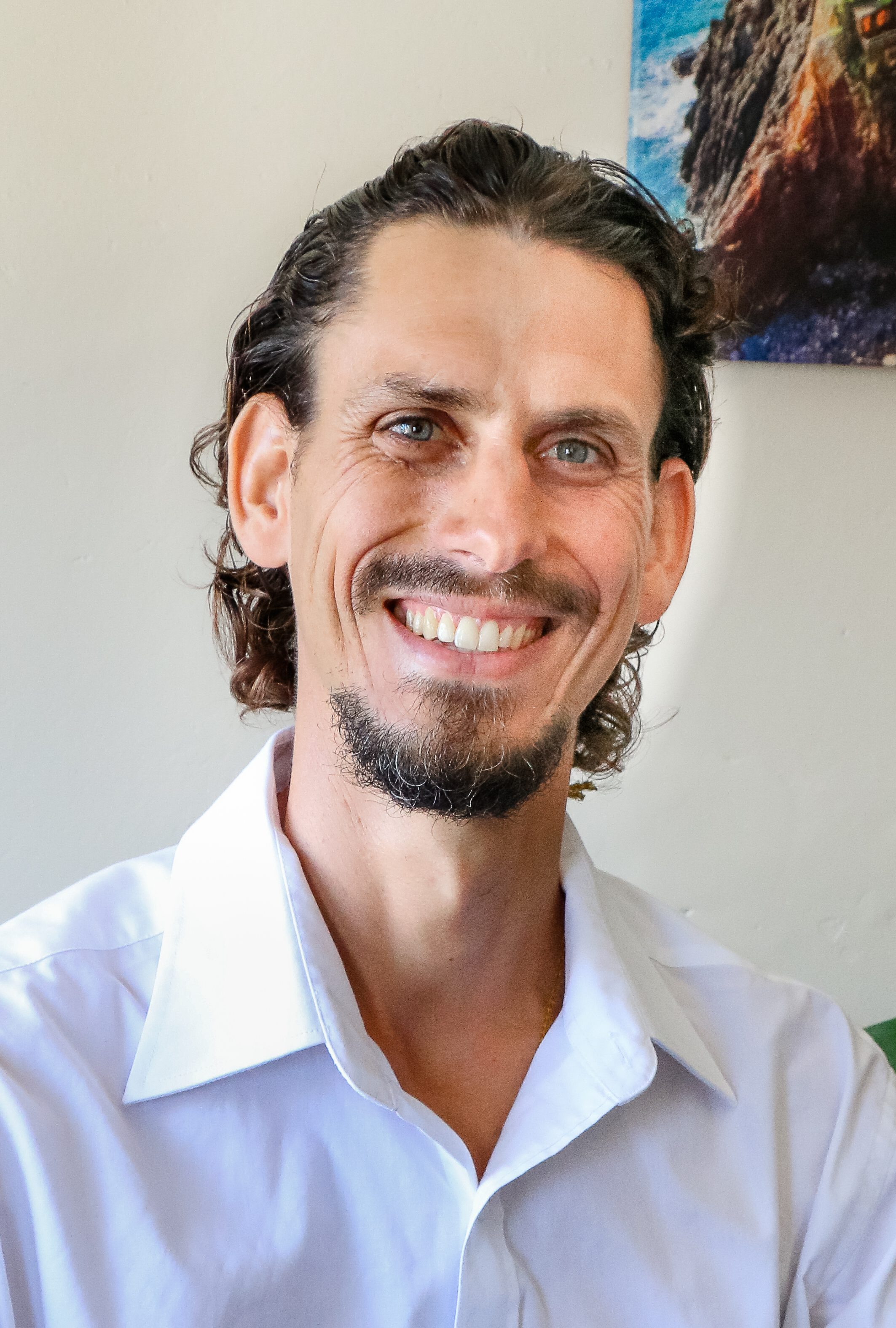 Yogesh Alperovitch

Masters Degree in Gestalt Counselling & Therapy – Diploma in Natural Therapies- Yoga and Meditation teacher. Yogesh is a Life Coach Gestalt Therapist and a Wellness Yoga Detox Facilitator. He is running periodically Personal Growth Coaching Groups and workshops on leadership, resilience and conflict resolution. He has been conducting Meditation Retreats and Detox-Fasting Retreats for over 15 years. He studied Natural Treatments and Diet- Detox programs. Yogesh has extensive training in the tradition of Zen Meditation. During the Wellness Retreat Yogesh is giving personal care to participants, conducting Yoga Classes, Natural Therapies, and Group Coaching.


RADHA COHEN
Degree in Counseling & Trauma Recovery – Master Degree in Gestalt Psychotherapy– Diploma in Natural Therapies- Cert. Nutritional Endocrinology- Cert. Health & Brain Health Coach. Radha is a specialized Clinical Counsellor, Trauma Recovery and Gestalt psychotherapist. She has also been involved with Yoga, Health, Nutrition and Graduated Fasting for over 30 years, and studied Yogic Natural Treatments-Diet-Detox programs as a Health Coach and Nutritionist. She is an expert in Health Food Cuisine, Detox Diet, and Detox Therapies. During the wellness retreat, Radha is giving personal care to participants, supervises food preparations and Natural therapies, and co-facilitates Gestalt Group Counselling.