LIFE IN BALANCE WELLNESS SUMMIT

Tuesday, 23 January 2018 from 6:30 pm to 10:30 pm (AEDT)
Event Details
Is it time to live your life in balance?
What does that even mean?
We are believers that we should address our lives as a whole. To work on the mind, body and spirit to create a life that we love and that we thrive in.
LIFE IN BALANCE WELLNESS SUMMIT brings you 4 of the best speakers in their fields to give you an insight to how to live your life on your terms and in balance.
This is your chance to dive deeper into areas that can really support you thoughout your life.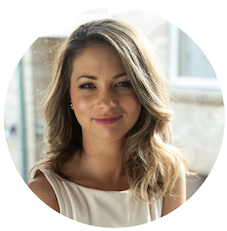 Jennifer McCormack
Founder / Kinesiologist
Jennifer McCormack is a transformative kinesiologist.  She works to help you balance your mind, body and soul to obtain lasting effects mentally physcially and emotionally.  She is a firm believer of an organic approach to life, going back to basics with our approach. We learn through Jennifer's approach that there is no seperation between the mind, body and soul. Our mental stress is our physical stress is our spiritual stress. It is when these are balanced in harmony that we achieve lasting balance, ease and flow in life.

How to Befriend Your Stresses
In this modern world we all have daily stresses that we need to deal with.  Jennifer will take you through not only how to work with your stresses but how to befriend them, to learn to love them and the opportunites they bring.
- Learn how to rapidly move away from stress and bring more fun back into everyday.
- Understand how stress is affecting your physical body and how to ease it
- Become aware of your unique path to get to where you want to be
- Take home tools to help you move forward in the right direction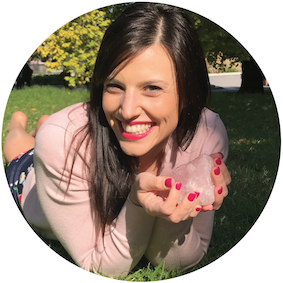 Loretta Carraro 
Energy Healer / Coach
On the surface, Loretta looked like she was doing a superb job at juggling the demands of being a corporate professional, partner, mother, daughter, sister and friend. But what was missing from this equation was her own self-care and nourishment.
It was her own journey that was the genesis for Nourished Energy - a soul nourishing hub to empower and inspire women to live a fulfilling and meaningful life. 
Loretta's philosophy is centred around working with clients to dig deep and extract the essence of who the person is, and then bringing that in the world. As a Reiki Master Teacher, Certified Crystal Healer and Coach, Loretta uses various modalities to create bespoke programs for her clients. Put simply, Loretta helps women reconnect with who they are and helps them navigate getting what they want in a safe and nourishing environment.
In Loretta's presentation, A Life in Balance through the Chakras, she takes the audience on a 7-step journey through each of the seven main energy centres; our Chakras. Each one nourishes and sustains the healthy functioning of our physical, emotional and spiritual wellbeing. Loretta's 7-step journey is a guide to help you rebalance and return harmony to yourself and your life through your Chakras.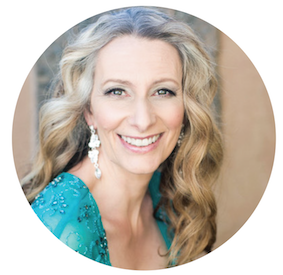 P
erformance expert, Song Healer and Feminine Empowerment coach
Dominique will be speaking about connecting to the gifts encoded in your voice, the evolution of feminine leadership, personal empowerment, creativity, the steps to overcoming fear blocks, improving your communication skills and presence. She will discuss the steps to speaking from feminine power and breakthrough strategies that help you understand your voice as a pathway for transformation, motivation and inspiration.
Dominique will also lead you through a 'Healing the heart of your Voice' soundbath to activate your connection to your 'throat chakra woman' power and expression.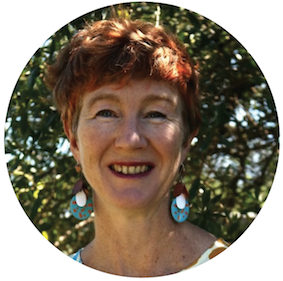 Sal Prothero
Nutritional Medicine
Sal Prothero is a degree qualified Nutritional Medicine Practitioner and founder of Whole Food Nutrition.  She is passionate about gut health and mental health.
Sal believes in an integrative approach, using evidence-based nutrition in combination with traditional naturopathic philosophies that ultimately assist you in achieving your health and wellness goals.  Motivation, inspiration and encouragement are also key factors in helping you understand why and how to take control of your health on a day-to-day basis.
At this Summit, Sal will show you how to include the essential nutrients that your mind and body need on a daily basis.
MIND .  BODY .  SOUL
LIVE LIFE IN BALANCE ON YOUR TERMS.
Join us as a VIP to enjoy front row seats, exclusive goodie bags and a chance to WIN in over $1000 worth of prizes.
(VIP Seats are strictly limited)
When & Where

The Olsen
637-641 Chapel Street
South Yarra, VIC 3141
Australia

Tuesday, 23 January 2018 from 6:30 pm to 10:30 pm (AEDT)
Add to my calendar
Organiser
Jennifer McCormack is a transformative kinesiologist.  She works to help you balance your mind, body and soul to obtain lasting effects mentally physically and emotionally, on both a conscious and unconscious levels.  She is a firm believer in an organic approach to life, going back to basics with our approach. A community is a big focus for her and is why she bring to you different events around Melbourne and online, to form a holistic tribe to connect, learn and grow together.