Join us for a panel discussion on the challenges smallholders face due to COVID-19 and how they have adapted to meet these challenges.
About this event
Panelists include:
George Chapman, from the RAID committee and co-author of the ACIAR COVID-19 'Rapid Assessment' report.
Dr. Nguyen Thi Duong Nga from the Vietnam National University of Agriculture (VNUA).
Vyta W. Hanifah from the Indonesian Centre for Agricultural Technology Assessment and Development (ICATAD).
Dr. Jonathan Newby from the International Center for Tropical Agriculture (CIAT) based in Lao PDR.
Facilitator: Jack Hetherington, RAID committee/Centre for Global Food and Resources (GFAR) at the University of Adelaide.
An email will be sent a couple of days before the event with the Zoom link. The event will also be streamed via the RAID Network Facebook page - www.facebook.com/AgDevelopment/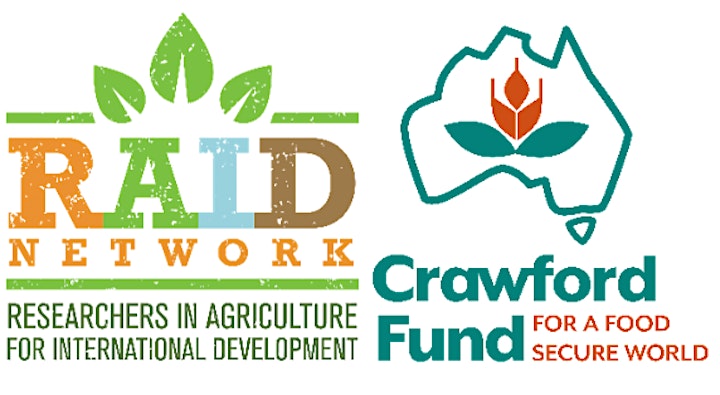 Organiser of Life for Smallholders During COVID-19
Researchers in Agriculture for International Development (RAID Network) is an Australia-based network, bringing together early to mid-career researchers with an interest in agriculture and international development.
RAID was founded by a group of motivated Australian researchers who saw an opportunity to establish a network through which they could better CONNECT with their peers and share knowledge, experiences and opportunities working internationally. The group also believed that by raising awareness about career pathways into international agricultural research, more Australians would ENGAGE in agriculture. Finally, the group wanted to SUPPORT the career development of early to mid-career researchers.
RAID is a program of the Crawford Fund Ltd and was established in December 2013 with the support of the Australian Centre for International Agricultural Research (ACIAR).