Description
Library User Experience (UX) research methods ONE-DAY WORKSHOP
Delivered by the UK's Andy Priestner - originator of the UX in Libraries Conference.
Workshop summary
Participants will learn about UX and ethnography and the many research methods available to them. They will evaluate their application in their own libraries and gain crucial insight into the kind of rich data they can derive. They will also be exposed to idea generation and design-thinking methods and consider the value of divergent as opposed to convergent thinking.
Course contents
1. UX and ethnography presentation: What is UX?; What is ethnography?; Attitudinal and behavioural user
research; Small and large scale UX projects.
2. Observation and storytelling: Participant observation; Directed storytelling; Love and break-up letters.
3. Visual ethnography: Photo studies; Cultural probes; Photo-based interviews; Cognitive mapping.
4. Idea generation: Convergent /divergent thinking; The Anti-Problem; How-Now-Wow!; How Might We?
5. Plenary learning summary.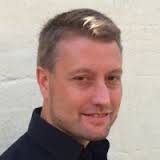 About the presenter:
Andy Priestner is an experienced freelance trainer and consultant in the fields of UX, leadership, social media, and teambuilding. He also works part-time as innovation lead for the University of Cambridge Futurelib project. He originated the first international UX in Libraries conference in 2015
FAQs
Is the workshop catered?
Yes, morning tea, lunch and afternoon tea will be provided. Please advise of any dietary requirements when registering.
How do I pay?
You can pay online with a credit card, or request an invoice. Payment must be received promptly, and 7 days prior to the event.
Is my registration/ticket transferrable?
If you are unable to attend, and wish to transfer your place to a colleague, please contact committees@caval.edu.au to advise us of the new details.
Is my registration/ticket refundable?
Yes, up to 2 weeks prior to the workshop. Please contact CAVAL. After this time tickets can be transferred, but not refunded.
Please note, if the workshop becomes fully-booked, a waiting list will be in operation.