Presented by Family Safety Victoria & Hosted by Thorne Harbour Health
About this event
In 2019, Family Safety Victoria published the victim survivor-focused MARAM Practice Guides. MARAM has a focus on capacity building of risk assessment and management of family violence risk against LGBTIQ community. MARAM aims to do this by embedding an intersectional lens to practice, supporting safe, inclusive engagement and rapport building. MARAM guidance explores and supports professionals to navigate mis-identification and determine the predominant aggressor, strengthening referral, secondary consultation and information sharing. This session will draw upon questions from the audience (through a pre-presentation survey or a Q+A format on the day) to provide opportunity for participants to explore key concepts of practice. Ultimately, this session will support participants to better understand the approaches to risk assessment and management for LGBTIQ victim survivors and people using violence against people in LGBTIQ communities. This will provide participants with insight into how prescribed services will align their practice. For professionals who work with LGBTIQ communities, it will support them in taking the information from the guidance into practice.
Following this session, participants will have greater knowledge and confidence in utilising aspects of the MARAM Practice Guides including: key concepts of practice when working with victim survivors and people using violence, safe, inclusive engagement and rapport building, guidance on determining the predominant aggressor, utilising referral and secondary consultation, additional considerations for information sharing and risk assessment and management for LGBTIQ communities. Participants will be supported to know where to access further information, training and other resources for continual development.
1. Simone Tassone (she/her): Simone is a social work professional with 14 years of experience as a practitioner, clinical supervisor and program manager.
Simone has worked in the domestic and family violence sector for over 10 years, with victim survivors through case management, crisis response, counselling and group work, and perpetrators through men's behaviour change programs. Managing programs in both victim survivor and perpetrator specialist family violence services, Simone has witnessed the incredible strength of victim survivors and commitment of professionals across all sectors and agencies to address family violence.
Simone has also designed and delivered training across sectors, and worked in policy development and advocacy, and research. Before joining Family Safety Victoria early this year, Simone spent most of the last four years working at No to Violence, and then DVRCV/DV Vic, supporting the specialist family violence sector to advocate for and implement reforms emerging from the Royal Commission into Family Violence. Simone is currently working on the development of the perpetrator-focused MARAM Practice Guides, and all other things related to future MARAM practice development and strengthening.
2. Ebony Westman (she/her): Ebony is the Senior Project Officer at Family Safety Victoria in the MARAM Framework and Practice Development team. At FSV, Ebony is working on the development of the perpetrator-focused MARAM Practice Guides, coordinating stakeholder engagement and consultation across the development process.
Prior to this role, Ebony worked at No to Violence, supporting the specialist perpetrator intervention sector in building capacity to align to the MARAM and Information Sharing reforms. Ebony is grateful for the opportunity to have worked with practitioners around the state and learn from their experiences of the reforms 'on the ground'. She is committed to supporting government and sectors to share knowledge, expertise and lived experiences in order to keep advancing gender equity and safety.
Ebony has a Master in Gender Studies and a background in designing and facilitating a range of education programs, including gender and sexuality inclusive high school workshops and violence prevention workshops.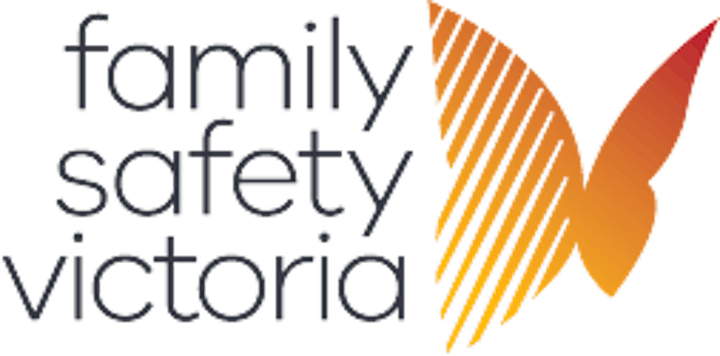 Organiser of LGBTQ FV FORUM - Family Safety Victoria: Using MARAM w/ LGBTQ Community