Leveraging Corporate Social Responsibility (CSR) Reporting for Improved Strategic Management and Performance

Wednesday, 13 December 2017 from 7:30 am to 9:00 am (AEST)
Event Details

Invitation to Breakfast Seminar and Discussion with Practitioner Scholar
Leveraging Corporate Social Responsibility (CSR) Reporting
for Improved Strategic Management
Please join us for a seminar and discussion in which visiting scholar Professor Mirko Perano will share research findings on how and when organisations may better leverage efforts invested in corporate social responsibility (CSR) reporting for strategic management and improved value co-creation and performance.
Background
Organisations expend significant resources in measuring, analysing, and reporting on corporate social responsibility (CSR) performance.  
Research led by Dr Mirko Perano investigated and compared the processes used in CSR reporting and strategic analysis and identified opportunities for organisations to better leverage CSR reporting efforts, to improve both CSR and organisational performance, including through stakeholder value co-creation. 
The process of CSR reporting requires the collection of a significant amount of diverse data and information from a diversity of sources, such as stakeholders, different functional areas within an organisation and possibly different strategic business units.  Strategic analysis relies on data to analyse performance relative to goals and formulate (or revise) plans. 
Dr Perano's research found that integrating efforts in CSR reporting and strategic analysis may positively impact performance.  In particular, his findings suggest that adopting a process (versus project) orientation to social reporting, and integrating this with strategic analysis, can identify opportunities for, and lead to, performance improvements.  Additionally, by pursuing stakeholder engagement (versus consultation) in this process, organisations can maximise opportunities for value co-creation with stakeholders.  
In this seminar and discussion, Dr Perano will discuss his research and findings, with reference to case studies, 

and discuss the practical significance of same and tips for professionals to implement in CSR and strategic roles within organisations (including public and private companies, not-for-profits and social enterprises).
Who Should Attend
This seminar and discussion should be of particular benefit to:
Scholars in the fields of business strategy, communication, marketing, PR, and corporate social responsibility
Directors, Managers, PR, Marketing and Communications Professionals involved in strategy, corporate social responsibility and/or social reporting
Event Details
When: Wednesday, December 13, 7:30am-9:00am
Agenda: Light Breakfast & Networking from 7:30 until 8:00am; then Seminar & Discussion until 9:00am
Where: QUT Gardens Point, 2 George Street, Brisbane (Z Block, Level 10, Gibson Room, Room 1064)
Registration: Please register via this Eventbrite invitation as spaces are limited.
Cost: Free 
About Our Speaker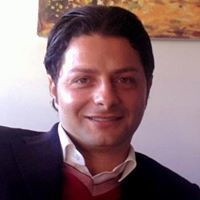 Professor Mirko Perano is a visiting scholar of QUT Business School's Dynamic Capabilities of Innovation and Change research group. Dr Perano's research interests are project management and risk, strategic management, CSR, and innovation. In the project management domain, specifically, Dr Perano has the benefit of both project management experience and academic expertise, and has published significant works in this field, including with notable practitioner figures including PMI founder Russel Archibald.  Dr Perano holds a double Ph.D degree in "Corporate Management and Finance" and in "Economics and Management of SMEs" (from the University of Rome "La Sapienza", Italy, and University of Huelva, Spain, respectively). He is Vice Chancellor, Director of the Department of Management and Professor of Management at Reald University College. He was Professor of Strategic Management (Department of Business Study and Research) and of Management (Department of Industrial Engineering) at the University of Salerno. Dr. Perano is Dean of MATTOUR (International Research Group of Management, Technology and Tourism), based in the Department of Management at Reald University College.  Since 2006, he's been a member of various research groups (funded by the Italian Ministry of Education) in the fields of management and tourism at the University of Salerno.  Additionally, he's a member of the research groups "GEIDETUR" n. SEJ 437 (Innovation and Development Strategies in Tourist Firms), based at the University of Huelva (Spain), and "GITUR" – Tourism Research Unit of the Polytechnic Institute of Leiria (Portugal). He formed and coordinates the Department of Management's "Reald Summer School on Research Methodology" at Reald University College, which organises seminars and teaching activities on research methodology for scholars around the world.
Event Sponsor
This event is brought to you by QUT Business School's "Dynamic Capabilities of Innovation and Change" Research Group.   The Dynamic Capabilities of Innovation and Change research group conducts world-class research in innovation and applies knowledge from multiple disciplines to helps organisations, industry, managers, teams, and stakeholder networks to shape and seize opportunities, be more innovative and build and leverage their capabilities to strategically adapt to and initiate change, growth, and improve performance.  For more information visit the Research Group's website.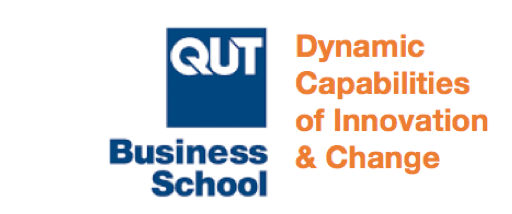 When & Where

QUT Gardens Point Campus
2 George Street
Brisbane City, QLD 4000
Australia

Wednesday, 13 December 2017 from 7:30 am to 9:00 am (AEST)
Add to my calendar