Description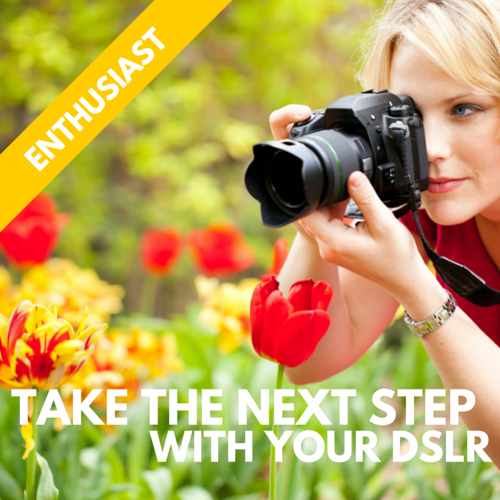 This course is the next step for you if you have a basic knowledge of DSLR photography.
Why You Will Love This Course: We take the mystery and guesswork out of photography, and show you how to master using your digital SLR in any situation. DLSR photography doesn't need to be over complicated and this 4 hour lesson will give you both a greater understanding of photography and a deeper appreciation mastering a range of situations and above all how to make best use of your DSLR camera.
This course is designed to put theory into practice, we begin in our Rundle Street training suite where we delve into the menus and setup options of your camera system and explore how to quickly and easily alter the most crucial settings, such as exposure, shutter speed and ISO. Then we head into the city for a photowalk to put our cameras and ourselves to the test!
We conclude back in the training suite to review and discuss our successes and challenges, and to answer questions.
Reach your full potential and master the following techniques:
Camera layout and menu functions

Composition techniques such as framing, horizons etc

The exposure triangle, overcoming shooting in manual aperture, shutter speed, ISO

Focusing options

How to control white balance and color temperature when photographing with tricky lighting

Exposure lock & bracketing your exposure for HDR shooting

Playing with perspective

Making the most of different lighting situations, using available light vs using flash
Duration: 4 Hours
Please Note: This is an intermediate level course, and is designed to expand further from our Introduction to DSLR Photography. The introductory course is not a compulsory pre-requisite to this course, but please ensure that you do understand all topics covered in the introductory course prior to attending this one. Click Here to View the Intro DSLR Course.
What To Bring? Your camera fully charged and camera manual, notepad and pen. As we go on an outdoor walk as part of this course, please ensure that you are wearing comfortable footwear and weather-appropriate clothing. If you would like to take notes, you are welcome to also bring a notebook and pen.
About Your Trainer: Lindsay has been running photography workshops in Adelaide for 11 years since moving here from his native Scotland. He studied Audio Visual Technology in his home town of Edinburgh, before moving to London and then to Berlin. After owning a studio and photo lab in the UK, he then moved to Australia to pursue his passion for photography and teaching. As well as conducting training for Diamonds, he also conducts the photography training program for Adelaide Zoo.
Location Details: Diamonds City Store, 165-171 Rundle Street Adelaide 5000.
Cancellation: 48 hours notice is required to reschedule. Failure to provide notice within this period of time will result in your voucher being forfeited. The course will normally operate in all but exceptional weather conditions, in the event of severe weather we will contact you and transfer your booking to another date.