Description
The way we are born and the way we birth has a profound affect on our lives yet many of us live with the trauma we've endured.
This retreat involves releasing, re-designing, re-navigating, clearing the pathways from the debris of past trauma and behavioural patterns that no longer serve us, so our fundamental experience of living in the body can be based on love, compassion and truth.
We are inviting 12 women, who are looking for transformational life change, to come on a journey of deep self discovery within a safe and held environment.

At this 3-day retreat you will receive healing tools to bring balance to your body and mind, reconnect you to the Divine Feminine and on a cellular level dissolve the dramas, traumas and stories that you grew into. You will be able to create from a place of power and joy, not fear and suffering.
During the weekend there is group time, meditative time, rituals, sound healing, walking meditation, breath work, and embodiment practices. Most importantly, there is the opportunity to release the past and take away the tools to continue connecting with your Feminine Energy, tapping into your intuition and listening to your inner guidance.You will learn to integrate this Feminine power into your daily life becoming more open to things around you, more receptive to new ideas, able to create the reality around you. You will realise that you have the energy to empower yourself and those around you.a

Letting GO Your Birth Trauma 6 Week Follow Up Program (Inclusive in total cost)
Following the retreat, you will be well supported to integrate your transformational learning with weekly online calls with all retreat participants. You will receive weekly modules to deepen and consolidate your connection with your feminine. Also included during the 6 weeks are 2 personal womb/heart/mind coherence consultations with Mary and 2 pelvic balancing bodywork sessions with Jemma. More information to come.
Your Facilitators: Mary Ziegler and Jemma Edwards
Mary & Jemma are Registered Midwives specialising in Natural Birth and Trauma Healing. After many years of supporting women, Mary and Jemma have recognised that for women to connect to their feminine power they need to heal any past experiences of trauma. The retreat has been designed for women to step away from their daily realities, triggers, demands, emotional and behavioural programs in order to transcend into new ways of being.

Accommodation
Our retreat will be held in the nurturing environment of the Big House (Pomona, Sunshine Coast). Often referred to as the "House of Hearts", the BIG House provides a gentle embrace, warmth, and safety.
Accommodation is in twin share rooms. Luxury toiletries, linen and beautiful organic meals are provided. All dietary requirements are catered for.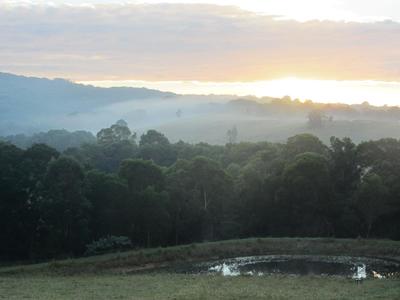 More Information
If you are interested or would like more information please click on the link below to book a FREE 1:1 call with Mary & Jemma or email us : cbirthonearth@gmail.com
https://warriorcall.as.me/TraumaHealingRetreatCall
We look forward to welcoming you to the BIG House!
Love,
Mary & Jemma