Description
Let's Talk Database: Introduction to the Oracle Cloud and to Oracle Database 12c Release 2
These sessions are aimed specifically at Oracle DBAs and other technical professionals who have an interest in Oracle Database technologies. They're intended to provide valuable technical information as well as be an opportunity to learn from and interact with other Oracle database professionals.
The next "Let's Talk Database" session will discuss two topics: "Introduction to the Oracle Cloud for DBAs" and "Introduction to Oracle Database 12c Release 2"
Introduction to the Oracle Cloud for DBAs
The Oracle Cloud has many key features and benefits that would be of much interest to Oracle DBAs including increased flexibility and elasticity, better security and compliance, reduced complexity with regard to maintenance and patching, improved access to database features and faster database deployments. This session will introduce the various options and capabilities available when deploying Oracle Databases within the Oracle Public Cloud, such as database services and deployment options, database option bundling, backup/recovery and DR services, hybrid manageability features and database accessing options. Oracle Exadata Express Cloud Service will be used as an example of how to quickly deploy and access an Oracle Database in the cloud. We will also look at some options with regard to a Hybrid Cloud model, including deploying Cloud based infrastructure within your own data centre. Finally, we introduce the Oracle Cloud data centre which has recently been expanded in Sydney, Australia.
Introduction to Oracle Database 12c Release 2
Oracle Database 12c Release 2 continues Oracle's innovation with its leading database with the introduction of many new exciting features and enhancements. This session will discuss in some detail many of these new 12.2 capabilities that makes the Oracle Database the cloud database of choice, including improvements with the Database In-Memory option, new indexing compression and tracking features, new online maintenance operations such as online tablespace encryption, online table move, online table/index partition conversion, new pluggable database capabilities such as hot cloning and application containers, Oracle Sharding, Active Data Guard and RAC improvements, Big Data and Analytics innovations as well as several new developer features such as JSON support improvements, SQL enhancements and case insensitive support.
Agenda
8:30 - 9:00am Registration and coffee
9:00 - 10:00am Introduction to Oracle Cloud for DBAs
10:00 - 10:15am Break
10:15 - 11:15am Introduction to Oracle Database 12c Release 2 – Part I
11.15 – 11:30am Break
11:30 – 12:30pm Introduction to Oracle Database 12c Release 2 – Part II
12:30 – 1:30pm Lunch, Networking and informal Q&A
Please contact me if you have any questions. Looking forward to talking databases with you
Presenter
Richard Foote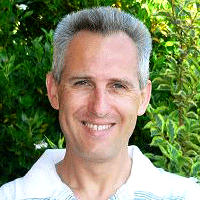 Based in Canberra, Australia, Richard has been working in the local IT industry for nearly thirty years, twenty some years with Oracle database technologies. Richard has supported and diagnosed the performance of numerous highly secure, mission-critical, large-scale Oracle database systems. In 2002, he became a member of the world-renowned Oracle OakTable Network and an Oracle ACE Director in 2008. Richard is a very popular speaker and regularly presents at universities, Oracle user group events and conferences including Oracle OpenWorld, IOUG Collaborate, Hotsos Symposium, AUSOUG InSync, ODTUG Kscope, UKOUG Conference and the E4 Enkitec Extreme Exadata Expo. He is especially renowned for his research and knowledge of Oracle indexing structures (commonly referred to as "Mr Oracle Index"), hosts an internationally acclaimed blog on Oracle Index Internals and has developed in-depth seminars on Oracle Internals which he has presented in over a dozen countries. In 2011, Richard re-joined Oracle Corporation as a Technical Pre-Sales Consultant where he is continually requested to address performance related issues for larger Oracle customers. He is also currently an Oracle ACE employee