LET'S TALK ABOUT VACCINATION CHOICE AND VACCINE INJURY- A PUBLIC DISCUSSION. A Vaccine Injury Awareness Month Event.

Saturday, 10 November 2018 from 3:00 pm to 5:30 pm (AWST)
Event Details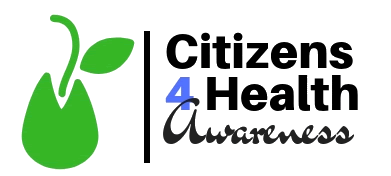 A public forum for Vaccine Injury Awareness Month.
LET'S TALK ABOUT VACCINATION CHOICE AND VACCINE INJURY    
          Join us for a discussion featuring Dr Judy Wilyman PhD, Elizabeth Hart BA
and Chris Bell BSc., Grad. Dip. Psych., BBSc (Hons). 
This event is a forum for parents to come and discuss their concerns about the mandating of 16 vaccines in government policies and employment / educational institutions. There will be three qualified speakers to present the reasons why vaccines must remain a personal choice without discrimination in the Australian community.
Judy Wilyman PhD will present her university research describing the history of the use of vaccines in Australia and the dangers of mandating multiple vaccines in genetically diverse populations.

Elizabeth Hart, an independent researcher, will provide the financial conflicts of interest that the pharmaceutical companies have in the clinical trials of vaccines and in their marketing of vaccines to politicians, doctors and the community. This is essential knowledge in making a fully informed decision about the use of multiple vaccines.
Chris Bell BSc., Grad. Dip. Psych., BBSc (Hons). will be speaking from the perspective of an "ex vaxxer", living daily with vaccine injury and weighing in on the risks and benefits of vaccination.
In addition, we will have several parents speaking about the vaccine injuries they or their children have experienced. We hope that you will take the time to investigate this side of the vaccination debate that the mainstream media and research institutions are not providing to you. This is a unique opportunity to come and discuss your concerns about vaccination with other like-minded parents who have researched this topic. 
The needles and the damage done. This is the reality for many families. These are the families whom the government, AMA and media call fear mongers and totally disregard when they say how safe vaccines are. These families believed and trusted vaccines were safe too - see a tribute to just a fraction of the children who have died as a result of vaccination.  
Our speakers are: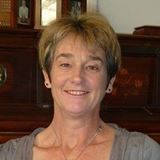 Dr Judy Wilyman PhD - I have been studying the vaccination topic both formally and informally since 1993 when I vaccinated my first child. Like most people questioning vaccines, I have not come from an anti-vaccination position and the debate is not about pro- or anti-vaccination. It is about the safety, efficacy and necessity for each vaccine on the schedule. Are they all safe? And are they all effective and necessary? In 2015 I completed a PhD at the University of Wollongong answering these questions. My thesis is titled 'A critical analysis of the Australian Government's rationale for its vaccination policy.' In Chapter 7 I present a discussion of the claims made by the government about the safety and efficacy of vaccines that are not supported by scientific evidence. Read more about Judy here.
Elizabeth Hart BA - Elizabeth is an independent citizen investigating vaccination policy and practice, particularly the over-use of vaccine products. She has a BA degree majoring in politics and philosophy (University of Adelaide), and has experience in scientific literature searching.  This background has assisted her in researching and challenging over-vaccination. She is particularly interested in the ethical aspects of over-vaccination, especially government-mandated vaccination. The potential conflicts of interest of academics working in the area of vaccine development and promotion, and the influence of these academics on government policy, needs to be examined. See Elizabeth speaking at The 2018 Sydney Vaccination Conference.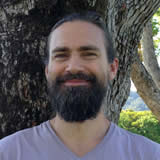 Chris Bell BSc., Grad. Dip. Psych., BBSc (Hons). - Chris is an ex-vaxxer and has been aware of vaccine dangers since being reluctantly forced six years ago to review (his cognitive dissonance and) vaccine science and the history of vaccine use, in the wake of multiple vaccine injuries suffered by their first child. Chris has degrees in the biological and behavioural sciences, including by research, and a preference for logical analysis and critical thinking. He has been an environmental scientist, IT project manager, psychotherapist and is currently a software developer. He favours dissecting the issue from the perspectives of sound science, sound reasoning, and where the vaccine manufacturers (are ethical/stupid? enough to) provide the data, bonafide risk assessments. Woven throughout his dialogue on vaccines is an awareness of the common thread of basic human psychology and behaviour driving much of the adherence to the modern vaccination paradigm. Chris' youngest two children are non-vaccinated (and extremely healthy) and their eldest child has not been vaccinated again since the 18 month vaccines. 
BOOKS FOR SALE! Please also see the order form (after ticket selection) to purchase copies of must reads & best sellers The HPV Vaccine On Trial : Weighing the Evidence by Mary Holland, Kim Mack Rosenberg & Eileen Iorio & How to End the Autism Epidemic by J.B. Handley. These books are both at well under RRP!
*Please be aware this event is not recommended for children under 13 years of age.
When & Where

Lake Suite, Boulevard Centre
99 The Boulevard
(under the Cambridge Library)
Floreat, WA 6014
Australia

Saturday, 10 November 2018 from 3:00 pm to 5:30 pm (AWST)
Add to my calendar