Friendly, inclusive community discussions for not-for-profits, community groups, leaders, and anyone who wants to be more effective
About this event
Take this FREE opportunity to bounce ideas, get support, develop plans, and connect with others working on adapting to a new normal.
Sessions will be held weekly, every Wednesday 10:30am-12:00pm for eight weeks February 3rd to March 24th.
Topics to support your big picture and grow your success
Everyone is welcome to attend any or all of the sessions, however each session has a limit of 30 places, so it's best to register now, to secure your place!
More Information
Weekly themes will build upon one another, to include Taking Care of Self & Others, Recreating Vision, Strategising, Digital Systems for Success, Being Heard, and more.
These sessions and topics are particularly relevant if you are looking for support to:
adapt services and programs
implement new projects
change approaches and plans
build resilience and strengthen community connections
increase community involvement
improve online delivery
gain inspiration and ideas
be part of an encouraging network
or simply tune in to what others are doing
Included is an invitation to attend an optional 15min session prior to the start of each discussion to cover any tech questions you may have in using Zoom or other online platforms. You will also receive all the agendas as templates so you can have these conversations with your own groups and communities later.
How this works
To confirm your place, register for each session via the green Register button above. Select the sessions you want to attend and complete your details as per the prompts provided. Whilst you can register for individual sessions, we highly recommend you book in all eight sessions.
Zoom hosting and login specifics will be emailed prior to each event. If you have any questions please contact us at 0419 006 243.
More information on specific topics to be covered can be found at: https://makeachange.org.au/events/category/lets-pivot/
_____________________________________________________________________________________
These Zoom Discussions are part of Let's Pivot program: supporting community leaders, organisations and individuals to change their strategy without changing their vision. For more information visit: makeachange.org.au/lets-pivot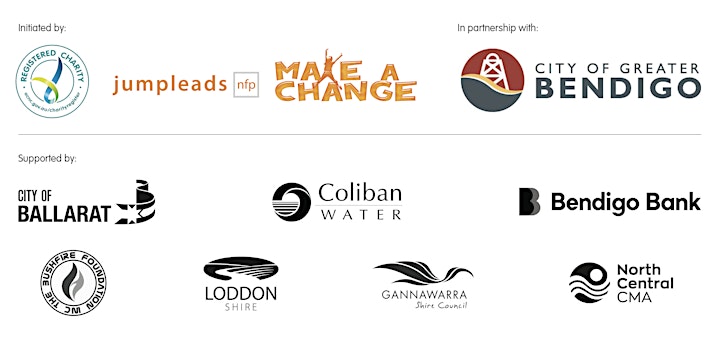 Organiser of Let's Pivot Zoom Discussions