Have you ever been Frogging & want to learn about our native frogs? Would you like to help scientists find & record Australia's frogs?
About this event
For those of you who love frogs, this event is for you! Did you know that frogs are an important part of a healthy environment and their calls are a common soundtrack at night in gardens or parks across our towns & cities.
This year FrogID Week 2021 will take place from Friday 12 November to Sunday 21 November. This event is for adventurous people who don't mind going off the beaten track but who are keen to learn about frog identification & use technology to help record frog calls. This information helps scientists document what is happening with our frog populations.
This event will suit keen froggers or people who want to get more experience in using the Frog ID app but don't want to hunt around the bush at night alone. This is your chance. Brett Malcolm will take small groups of people (max 12) to two places in close proximity to each other to listen to & record frogs. There may even be opportunities to photograph frogs if they aren't too shy.
Brett will meet participants at the big white gate in Wanderer Crescent Springfield Lakes. You will be required to sign the Covid19 attendance sheet. You will need to have a head torch, or small powerful torch, water bottle & your smartphone. If you don't already have the FrogID app on your phone, please download it before the event. Frog ID by the National Museum of Australia is available from the google play store.
Brett is offering to do a Frog ID event on every night during Frog ID Week visiting various frog hot spots around the western & southern suburbs of Brisbane & surrounding areas of Ipswich. If this event gets sold out a waiting list will automatically activate. However, you may wish to connect with Brett via an email to us to find out the times & dates of his other frogging events.
We look forward to a little light shower as that always encourages the frogs to call. Happy Frogging everyone!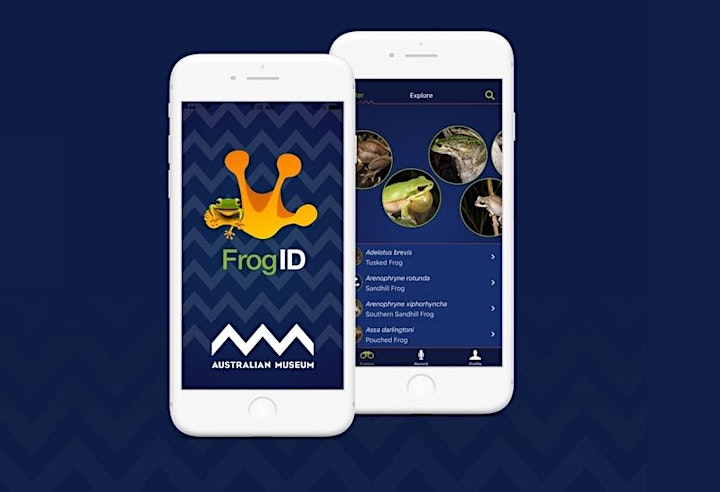 Organiser of Let's go Frogging
Springfield Lakes Nature Care Inc is a Land & Water Care Group affiliated with QWaLC.  The group's aim is to be involved in activities that enhance the natural environment, build awareness through education, activies & information about our conservationa areas, parklands waterways to protect them today for tomorrow's generation.