LETS CREATE A HAPPIER, SAFER & MORE CONNECTED COMMUNITY IN SEASCAPES
Join the Neighbourhood Connector Workshop. - Free Event.
About this event
- Learn how getting to know your neighbour can make your street safer.
- Get tips, skills & tools to create your own neighbour event.
- Meet your Seascapes Neighbours & build new connections.
- Spill the Beans coffee with morning tea provided.
Proudly supported by City of Mandurah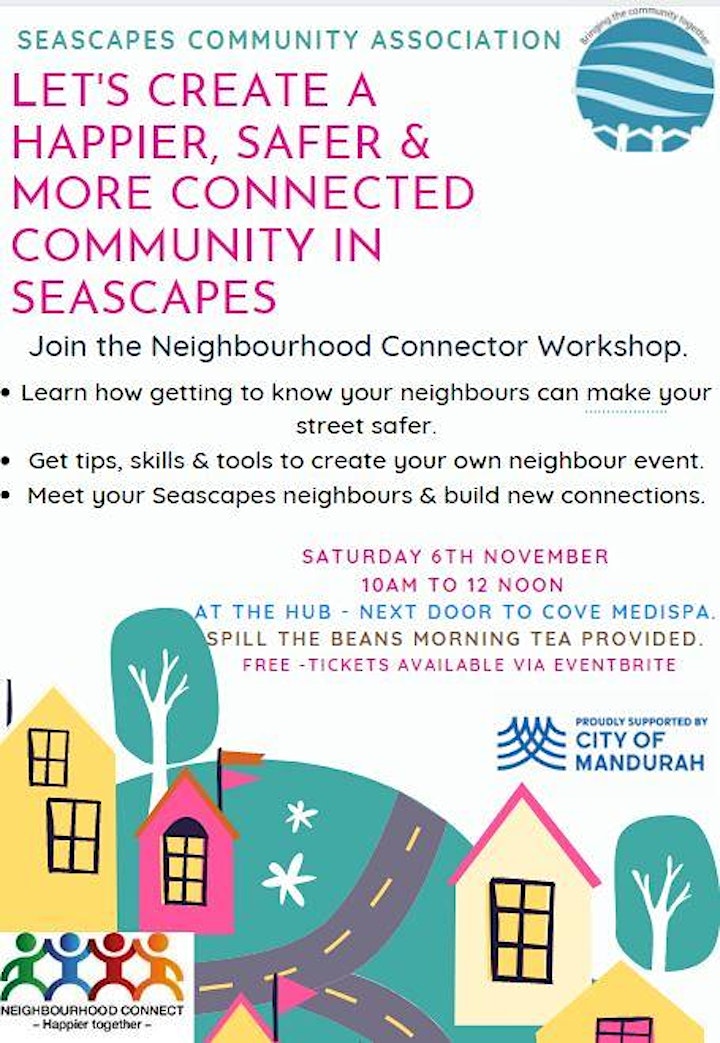 Organiser of LETS CREATE A HAPPIER, SAFER & MORE CONNECTED COMMUNITY IN SEASCAPES